[update: new storage spaces will be available as of 1/10/23.]
Dandy Classics offers classic and premium car storage during winter months and year round. Our storage facilities are located on a secure site, in our workshop and showroom building. Our premises is easily accessible from the motorway A73 and has plenty of parking space for heavy commercial vehicles.
Our classic and premium car storage terms:
Safe storage in a well-isolated and secured building, with gated terrain
Basic rate starting at € 90 per month ex 21% VAT (payment upfront, with a minimum of 3 months in a row, 1 delivery and 1 pick up)
Optional premium services (battery charger, tyre pressure, starting and warm up, spring check up and workshop services of your classic car).
Insurance not included
Pick up and delivery by appointment only
Contact us for more information, and we will send you our storage terms and conditions.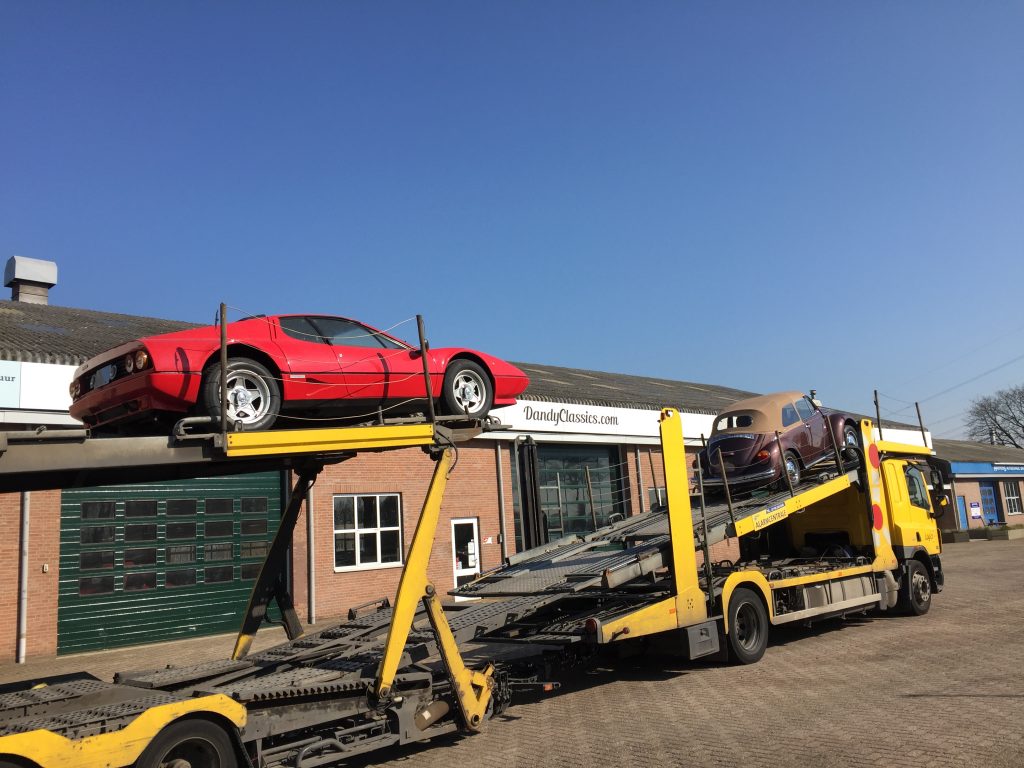 Storage facility location: Boxmeerseweg 25, Sint Anthonis, the Netherlands (A73 exit Boxmeer – Sint Anthonis). Visits by appointment only.
Classic car storage tips
Long term storage can harm your car. Read our article with practical tips for winter storage to prevent start-up problems in spring.