Stalling van uw oldtimer, sportwagen of cabrio is bij Dandy Classics in goede handen. Uw auto staat bij ons gestald in een veilige omgeving, onder toezicht van specialisten. Niet onbelangrijk: de beheerder is zelf ook gepassioneerd autoliefhebber.
Onze oldtimerstalling bevindt zich in een beveiligd gebouw op een afgesloten terrein. Makkelijk bereikbaar vanaf de A73 Nijmegen - Venlo, afslag Boxmeer. Uw oldtimer kan bij ons het hele jaar door gestald worden, of alleen in de wintermaanden. De stallingslocatie is alleen geopend op afspraak.
Onze oldtimer stallingsvoorwaarden:
Wij bieden stallingsplekken vanaf € 50 / maand, bij minimaal 3 aaneengesloten maanden, 1 x brengen, 1 x ophalen.
Verzekeringspremie niet inbegrepen
Halen en brengen alleen op afspraak mogelijk
Voor grote auto's geldt een meerprijs
Alle merken en types welkom
Op verzoek sturen wij onze volledige stallingsvoorwaarden per e-mail toe. Neem contact op voor meer informatie.
Optionele diensten:
Acculader
Zachte autohoes
Controle van vloeistoffen en bandenspanning
Onderhoud, reparatie en APK keuring
Wassen en detailing
Maandelijks starten en warmlopen
Korte rit op eigen terrein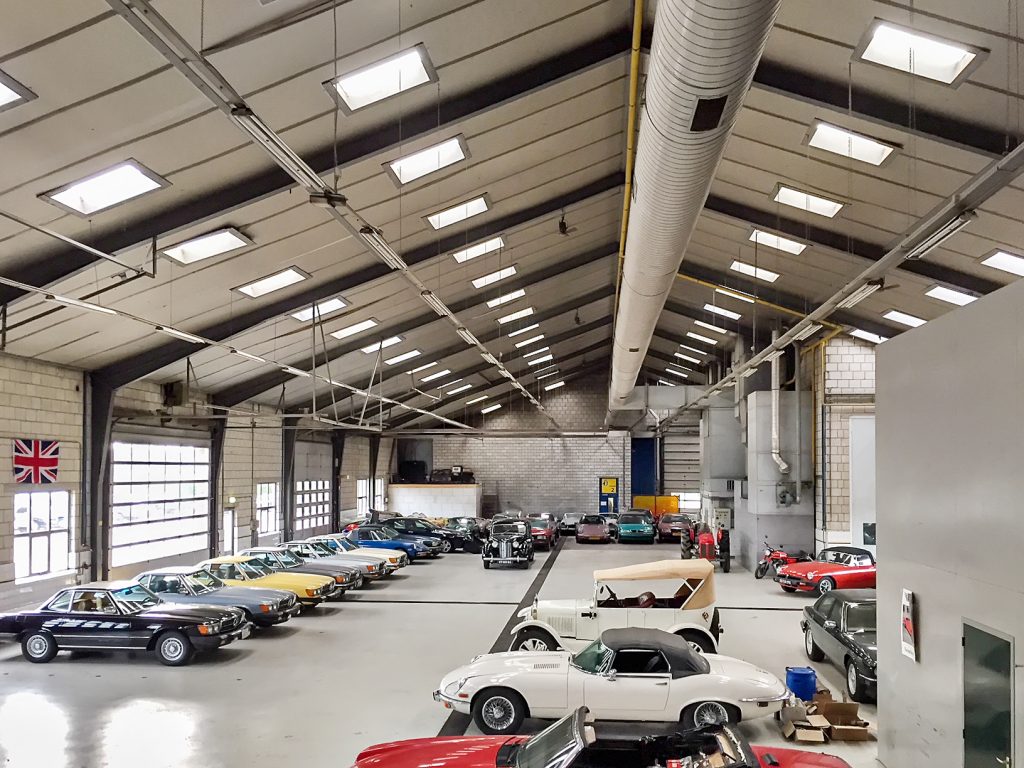 Tips voor de oldtimer winterstalling
Lange stilstand kan leiden tot de nodige problemen. Lees daarom voor het stallen van uw oldtimer ons artikel met praktische tips voor de winterstalling. Zo blijft de auto in goede staat, met de minst mogelijke problemen in het voorjaar. Lees hier verder...
Ook bieden wij camperstalling, autostalling en motorstalling aan. Neem contact op voor meer informatie.