This red MG TD was bought by us in California back in 2015. The car at that time was a running, unrestored project car with a solid chassis and body. We sold the car to a Dutch MG enthusiast, born in the same year as the car: 1952. Having restored several classic cars before, owning an MG TD had always been a dream for him.
 
MG TD restoration
The dream became reality with the purchase, but it also meant that he would need to put in a lot of effort to make the car pristine again. Although the MG was still well preserved, it needed to be completely restored. That is why the car was completely disassembled and rebuilt with a lot of dedication and attention for detail. It is noteworthy that everything was done in-house, with the exception of bead blasting and spray painting.
The TD now looks great and is ready for it's 2nd youth. Clearly a result to be proud of.
MG TD model history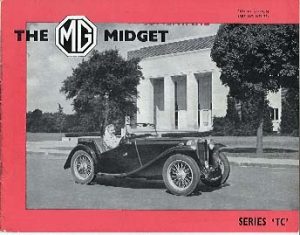 The 1950 MG TD Midget was an evolutionary model in the T-series, which originated in pre-war TA and TB sports cars. Because of their conservative design and construction, these MGs have a nice classic look. The Abingdon factory used a modified ladder chassis and a body with an ash wood frame. Due to the low weight and at the time modern front suspension (used in modified form until 1980) the car had good handling characteristics. A point of criticism however was the meagre performance of the 1250 cc XPAG engine. MG took the criticism seriously and improved the engine with the introduction of the TD Mk2 competition. In total, almost 30,000 MG TDs were produced; only 1700 of them were Mk2s. The TD was succeeded in 1953 by the further modified TF, which was replaced in 1955 by the all-new MGA.
Classic MG sports cars for sale at Dandy Classics
Dandy Classics has a collection of british sports cars for sale. Are you looking for a project MG to restore? Or do you prefer an already restored car that is ready to be enjoyed? Take a look at our current collection.