Our main project for 2022 was a major internal renovation of our workshop and showroom. Now that all of the hard work has come to an end, it is time to share some pictures of the process.
Back in late 2021, we had our buildings old roof replaced. Early 2022 came the installation of 620 solar panels, to provide electricity for all businesses on-site, plus a few dozen extra households.
On to the interior. The main aim was to do more with substantially less space. Since the beginning in 2014, Dandy Classics was headquartered in a 1500 m2 warehouse, formerly built for a commercial vehicle paint shop. Earlier, 3 separate units had been created and rented out to other businesses. Now that the outer shell was finished, it was time to get the remaining work done.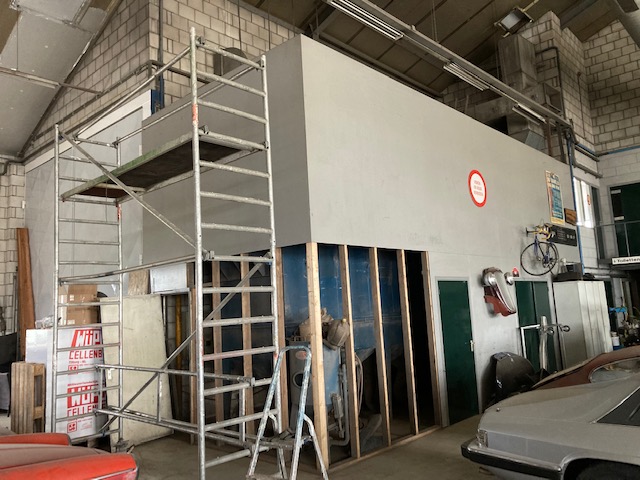 Firstly, an old bead blasting installation was disassembled and sold to an agricultural equipment business in Austria, where it will be put back into operation. Then, the industrial heating system was removed. The whole warehouse could now be throughly pressure-cleaned, removing a couple of decades of built-up dust.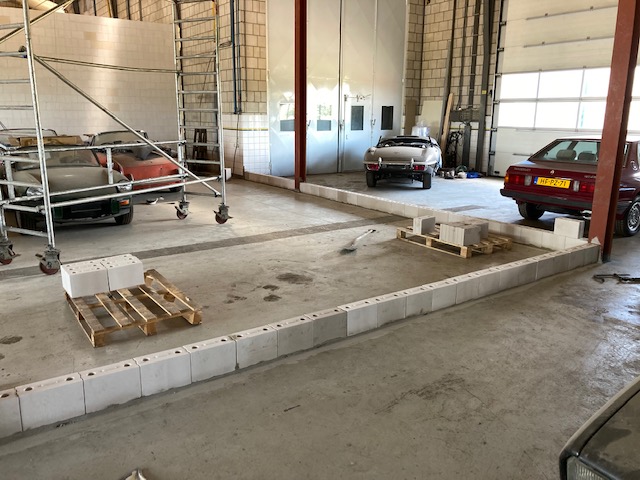 Next up: build a few walls. Tons of sand-lime brick were layed in between newly put-up steel collumns. Above 4 metres, we put up a steel frame, covered with plasterboard on both sides and filled with rock wool insulation.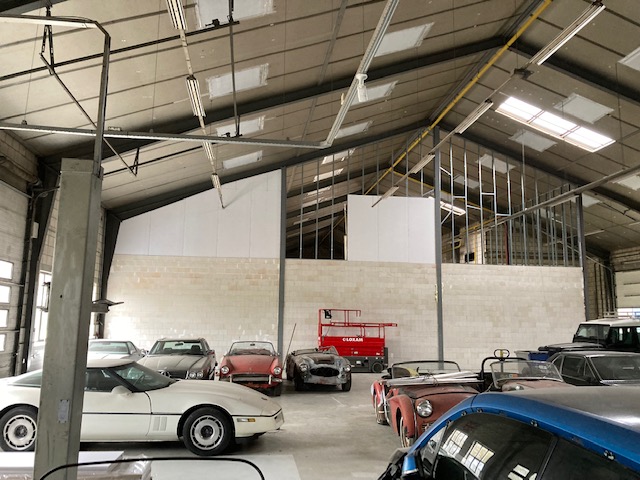 The newly created space has already been rented out. The final step to the revamped Dandy Classics HQ will be the installation of a mezzanine floor, a storage lift and some cosmetic upgrades.
But for now it's back to business as usual for a while. New cars have come in, allowing for a change of work schedule. Most importantly, the new space feels more welcoming, which our visitors and fellow car enthusiasts will likely notice.
Welcome back to Dandy Classics!