Af fabriek werd de Triumph TR6 geleverd met de kenmerkende Michelin Redline banden. Hoewel we ze soms nog tegenkomen op ongerestaureerde auto's zijn deze banden niet meer leverbaar. Bovendien is de opgegeven maatvoering van 185R15 niet meer van toepassing op moderne autobanden. Welke banden passen dan het beste op de TR6?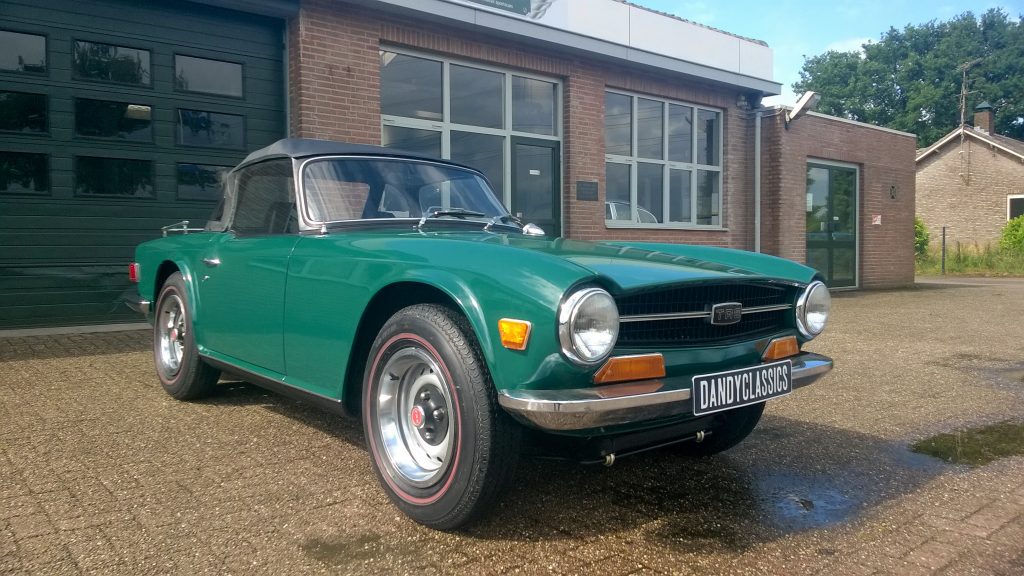 Velgmaat Triumph TR6
De Triumph TR6 staat op 15 inch stalen wielen met een breedte van 5,5 inch. Fabrieksoriginele banden hadden een hoogtemaat van 70 of 80, wat betekent dat ze een hoogte hebben van 70 of 80% van de bandbreedte (185). De buitendiameter van de Redline banden bedraagt 26,6 inch.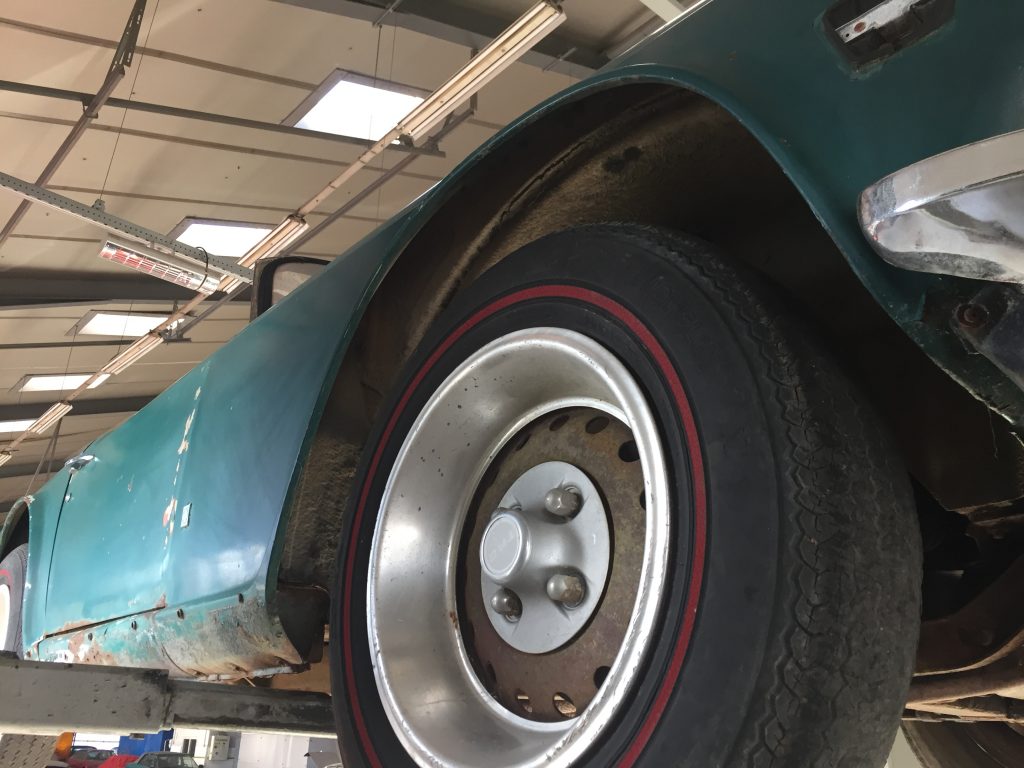 Brede banden?
Sommige mensen kiezen ervoor om hun TR6 uit te rusten met iets bredere banden. 205/70/R15 is een populaire upgrade, die past op de originele wielen. Dit geeft de TR6 een stoere, sportieve uitstraling. Er is echter een risico dat de banden bij maximale stuuruitslag of veeruitslag in contact komen met de auto. Aanpassingen zijn dan vereist, zoals het monteren van spoorverbreders. Let er ook op dat deze bandenmaat erg populair is voor bestelwagens en campers, met een hogere laadindex en stuggere wang. Kies dus niet zomaar een band, maar laat u goed adviseren of doe zelf de nodige research.
Standaard Triumph TR6 bandenmaat
Onze voorkeur gaat uit naar 185/75/15. Hiervoor zijn goede klassiekerbanden in de handel, met een mooier passend profiel. Ook 195/75/15 is een goede optie.
Onderdelen nodig?
Dandy Classics levert onderdelen voor Triumph TR6 sportwagens. Bekijk het assortiment in onze webshop.
TR6 aankooptips
Overweegt u een TR6 aan te schaffen? Lees dan eerst ons artikel met aankooptips. Ons actuele aanbod vindt u op de collectie pagina.