This Mercedes 560SL was originally delivered in Georgia and later registered in Florida. Some 15 years ago, it was driven from Florida to the Midwest, where it was stored and left unused until we acquired it and shipped it to the Netherlands.
The car got a mechanical revival in our workshop, with an oil change and a complete fuel system cleanup. The the engine now runs and the car is once again driveable. However, further attention is needed to fine tune the injection system and to bring it up to preventive maintenance standards.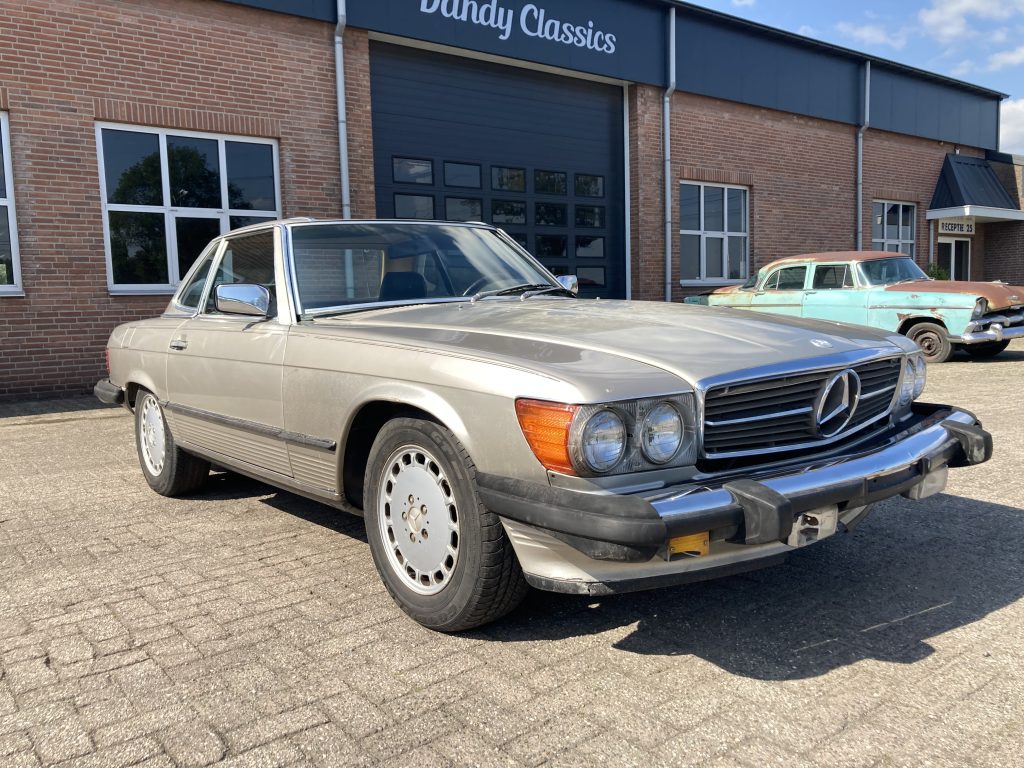 The body is remarkably solid, but definetely shows its age. Originally delivered in DB702G Smoke Silver Metallic, the car was repainted once. With faded paint, scratches and other minor damage, it definetely needs some dedicated effort.
This Mercedes 560SL has covered a modest 95.273 miles. It comes with its original build sheet, factory manuals and a service booklet (dealer serviced until 62.873 miles, in 1993).
Mechanically, the car makes a healthy impression. The engine is hard to start (only with starter fluid), but runs well once warmed up and has excellent oil pressure. It needs further work on the KE Jetronic system: duty cycle adjustment is not possible due to a voltage of about 0,8 between pin 2 and 3 of the diagnostic socket. Fuel pressure is sufficient, although the car occasionally stalls with a noisy fuel pump.
The automatic transmission shifts well and the brakes work. Some electrical fault finding is required: the electric windows and tachometer do not work. Please note that this project car is not roadworthy and should be picked up with a truck or trailer.
The interior of this Mercedes 560SL requires a makeover. The leather seat covers are in need of replacement and the top of the dashboard shows some cracks, as do the wood panels. Aftermarket radio, one key only.
A project car with great potential, looking for a practical new owner.
Price: € 10.800
The Mercedes 560SL has a US title (Iowa) and EU import document. Door-to-door delivery possible throughout Europe, contact us for a shipping quote. Visits and inspections by appointment at Dandy Classics in the Netherlands.
---
Want to make an appointment to inspect this car? Or do you require a shipping quote? Contact us for more information.
Photos & videos: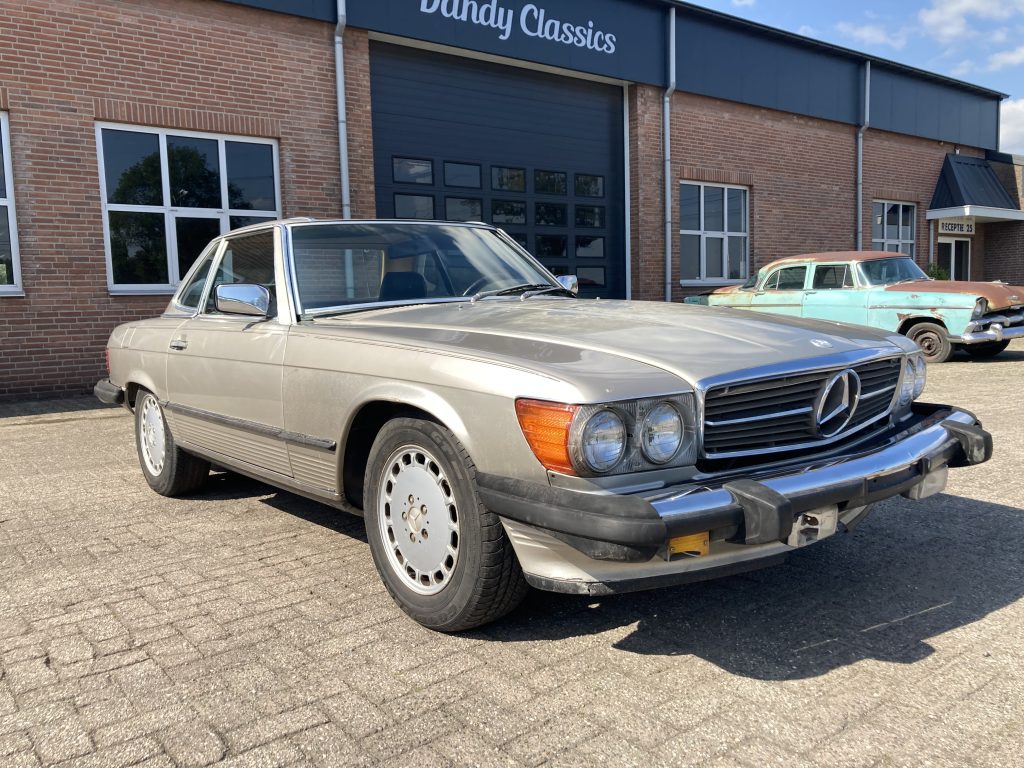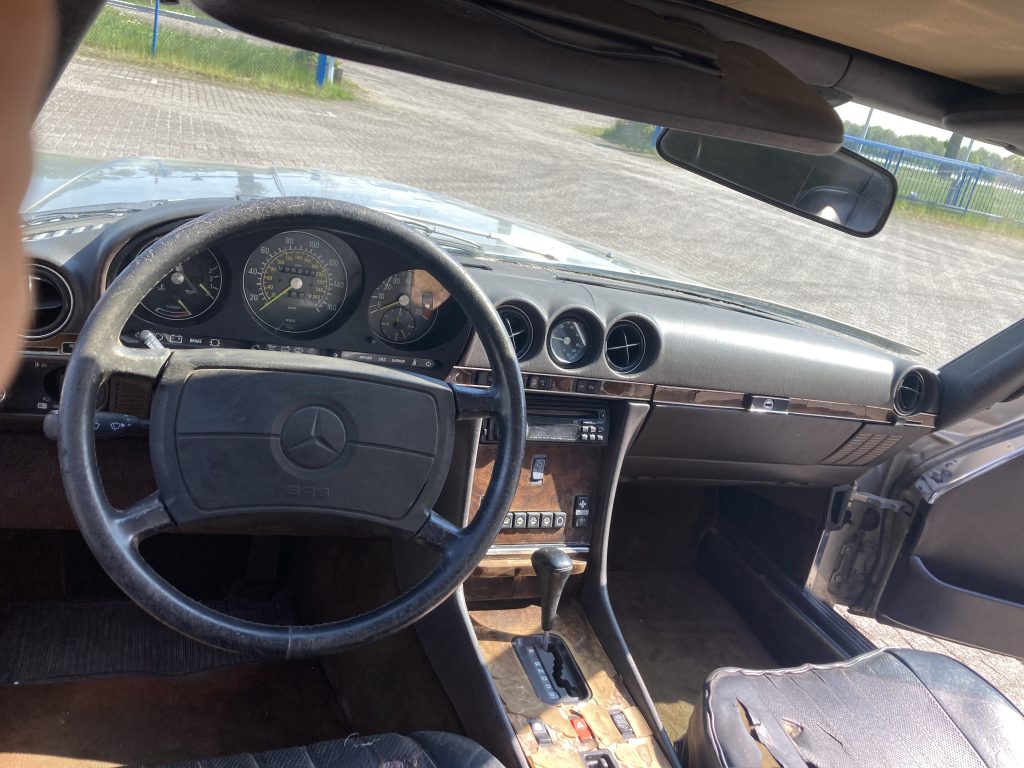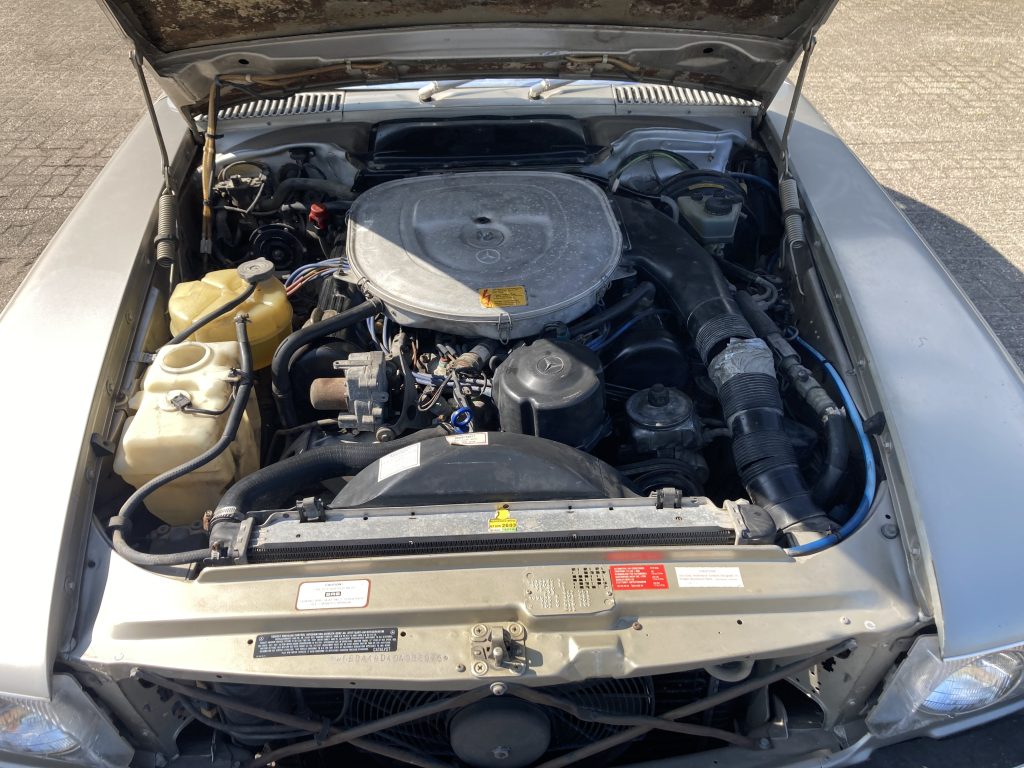 ---