With its retro-cool design, the fourth generation Chevrolet Corvette is an icon of the 1980's. Subtlety is not its strength; with super wide tyres, a roaring V8 and a futuristic digital dashboard it is unmistakably American. Still affordable in today's market, the C4 Corvette is the best bang for your buck.
This Chevrolet Corvette C4 comes from Palo Alto, California, where it had been with the same owner for 8 years. It qualifies as a nice driver, that needs some cosmetic work.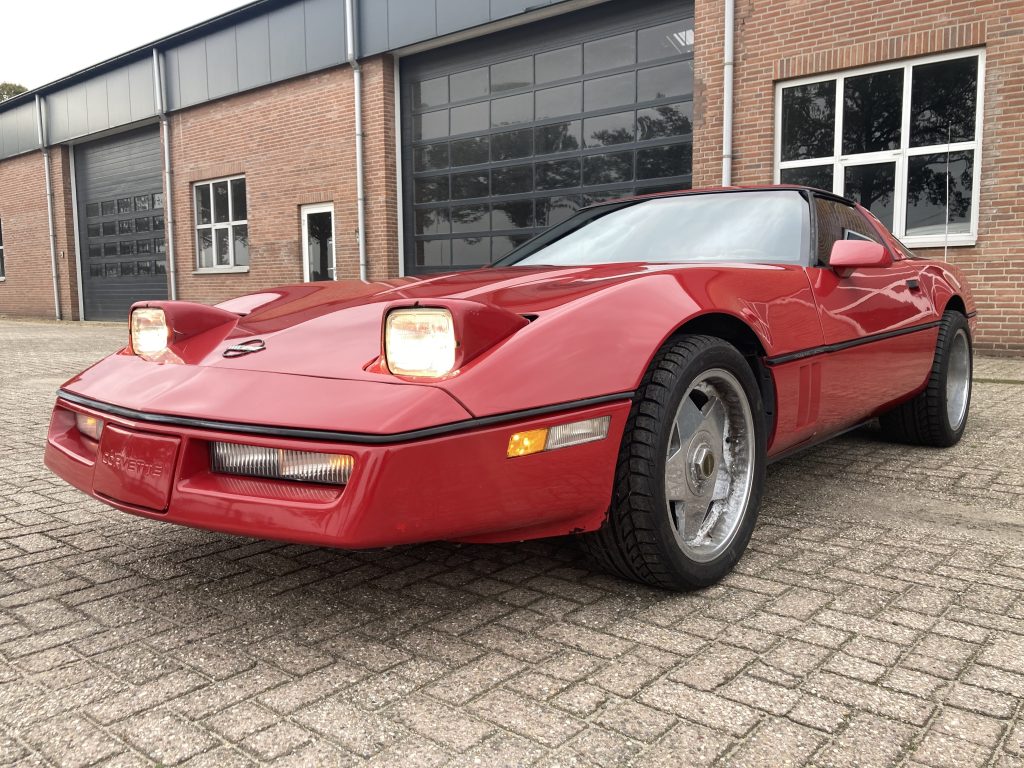 For the most part, the red paint shows a presentable driver's quality, if not for the rear bumper, roof panel and top of the right side door panel, that require a repaint. Other visual flaws could be touched up and polished.
The chassis is straight and solid and shows no signs of previous damage. The aftermarket Borbet wheels have peeling chrome and should be bead blasted and replated or repainted. The BF Goodrich yres are in good condition, with more than sufficient profile. The rear section of the exhaust pipes has some small holes, that can easily be welded.
Under the bonnet, everything looks stock. The car runs and drives well, and appears to have been well maintained. The VIN report shows 6 service and repair entries between 2015 and 2021, specified as tyre service, cooling system service, fuel system service, brake service, battery replacement, lights or indicators, engine serviced, oil and filter change, transmission serviced, starting system service and a multiple point vehicle inspection. The last inspection was 50 miles ago and mileage currently is at 109.557 mls. The VIN report, shows no recorded damage or other issues. A basic service check up before an EU technical inspection is advised.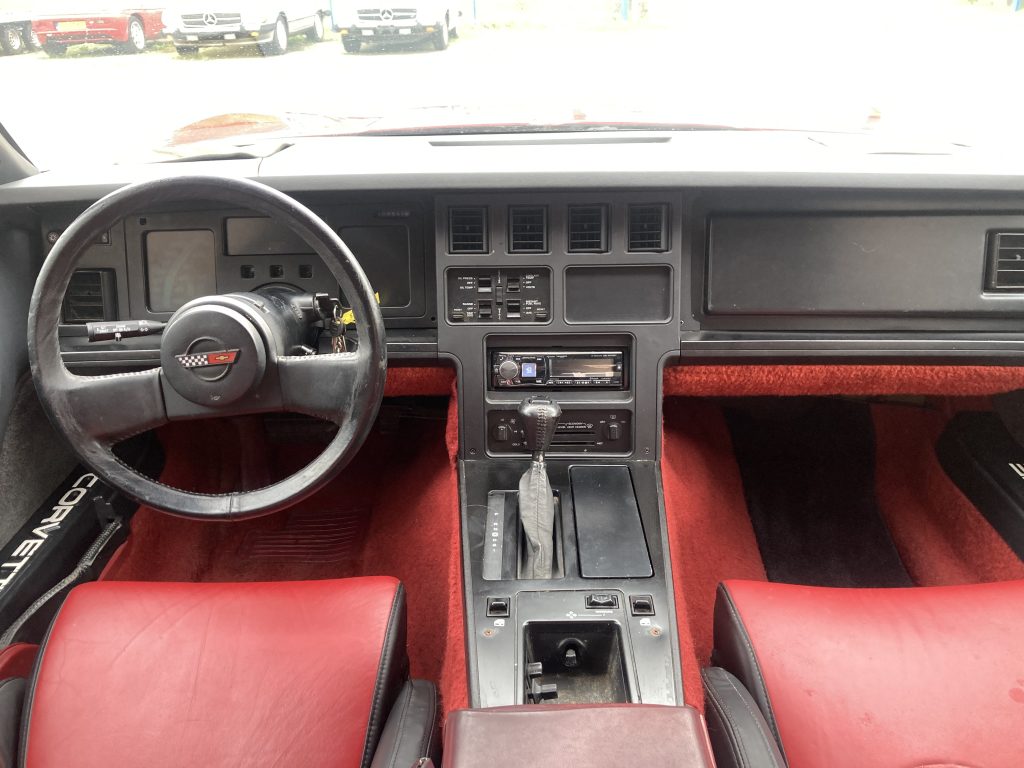 The Corvette C4's interior could use some light cosmetic work, but generally presents well. It has custom two-tone red and black leather seat covers, that match nicely with the car's red carpet and black interior accents. Carpets start to show their age, but are still useable. The top of the dashboard has typical sun cracks, the sun visors have had their best days and the rearview mirror needs to be reattached. With a noticeable rattle during driving, the targa roof probably needs some new rubber mounting bushes.
This early C4 Corvette is a straightforward project at a competitive price.
Price: € 8.500
Our Corvette C4 has a US title (California) and EU import document. Door-to-door delivery possible throughout Europe, contact us for a shipping quote. Visits and inspections by appointment at Dandy Classics in the Netherlands.
---
Want to make an appointment to inspect this car? Or do you require a shipping quote? Contact us for more information.
Photos & videos: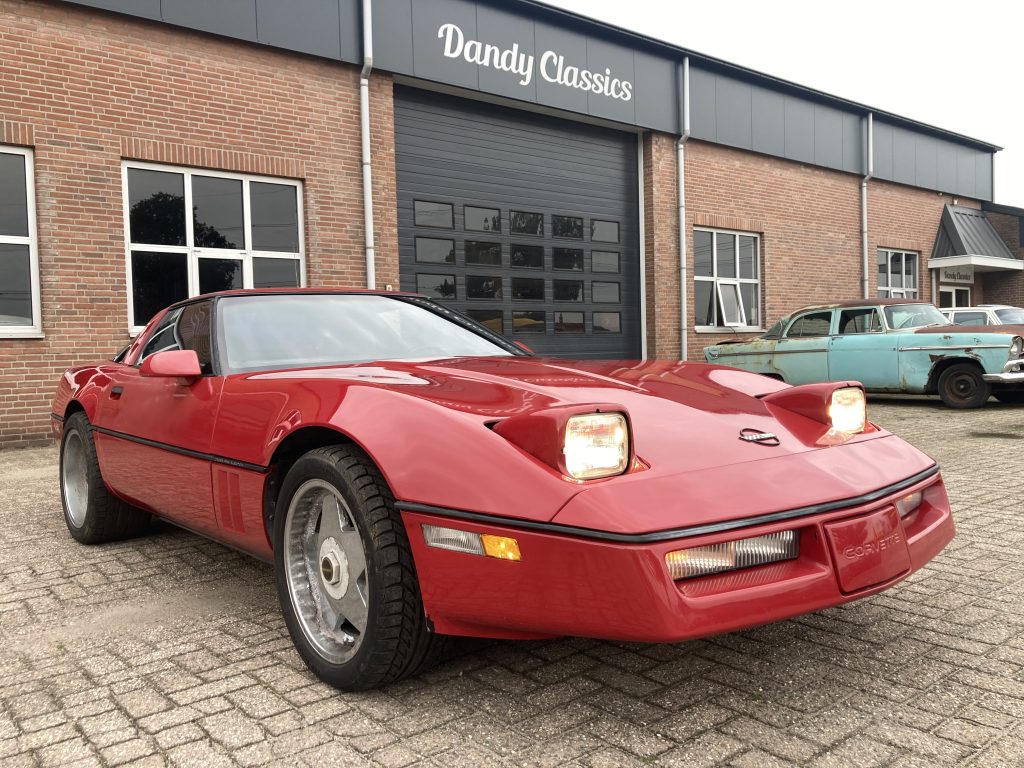 ---