With its retro-cool design, the fourth generation Chevrolet Corvette is an icon of the 1980's. Subtlety is not its strength; with super wide tyres, a roaring V8 and a futuristic digital dashboard is unmistakably American. Still affordable in today's market, the C4 Corvette is the best bang for your buck.
We imported this Chevrolet Corvette C4 from the US state of California, where it had been with the same owner since 1996. This nearly 40 year old sports car is a project, in need of cosmetic work and mechanical recommissioning.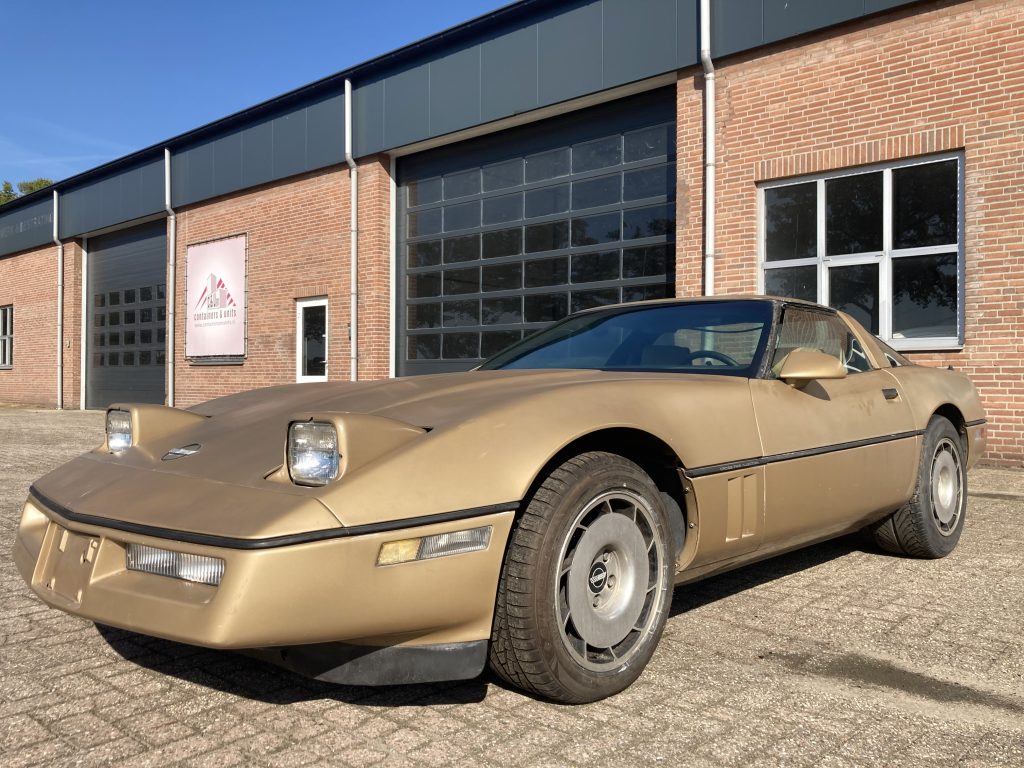 The Corvette's gold metallic paint is dulled from the California sun. Hence, the car needs a complete repaint at this point. We could not find any body damage, other than minor scuffs and a broken hinge on the rear fuel filler cover.
The chassis is straight and solid. Unfortunately, the passenger's side polyester floor board have been damaged and need to be repaired with fibreglass matting and resin. This happened recently and is probably the result of careless handling in the port.
Under the bonnet, everything looks stock. The car runs and drives well, but requires a thorough technical recommissioning at this point. Some points of attention: the valve cover gaskets are leaking, the steering box dust covers have dried out, tyres are old and dirt is visible inside the fuel tank.
The last registered service entry was in 2013, at 83.207 mls. This is where the odometre still sits today and we noticed that it doesn't work. Earlier entries are 54.754 mls in 1994, 72.079 mls in 1996, 80.242 mls in 1998 and 82.404 mls in 2004. All entries are supported by a VIN report, showing no recorded damage or other issues.
The Corvette C4's interior will also need some work. The seats are in good condition, but carpets are old and faded and the dashboard top has cracks. It has a full set of keys including spares. The driver's side window winding mechanism doesn't work. The motor buzzes, but the glass doesn't move, likely indicating a broken plastic drive rail. Also, the pop-up headlight mechanism doesn't work.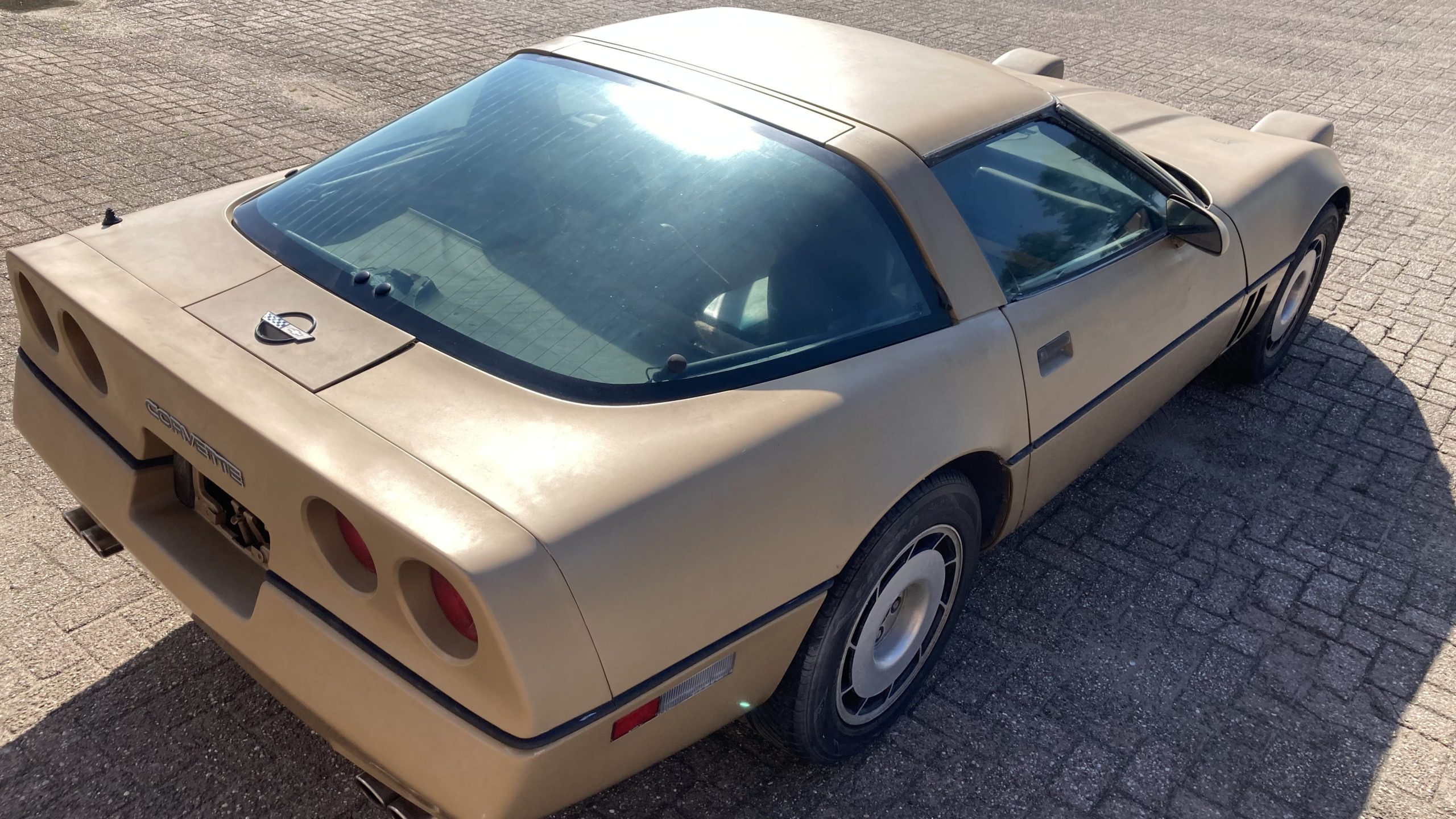 This early C4 Corvette is a nice project car at an unbeatable price.
SOLD
Our Corvette C4 has a US title (California) and EU import document. Door-to-door delivery possible throughout Europe, contact us for a shipping quote. Visits and inspections by appointment at Dandy Classics in the Netherlands.
---
Want to make an appointment to inspect this car? Or do you require a shipping quote? Contact us for more information.
Photos & videos: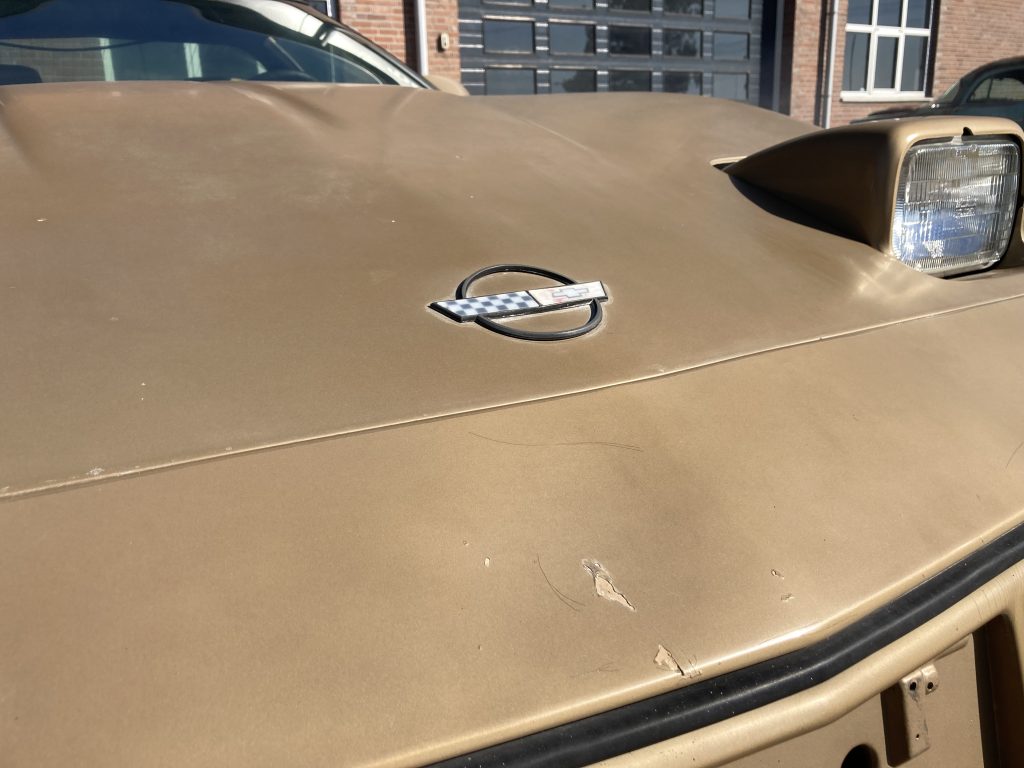 ---