The second generation Toyota Hilux has gained a cult status in recent years, along with a growing popularity of its Japanese contemporaries. Revered for its ruggedness and durability, these classic Toyota trucks are as close to indestructible as a car can be. Watch the Youtube series of an old Top Gear episode, where attempts are made at destructing a third generation Hilux.
This particular car, a 2×4 long bed (RN28L), is still very much alive and kicking. We purchased it in California, where it had been with its previous owner since 1989. Unrestored and well preserved, the little truck is now ready for a mid-life upgrade.
The body tub is remarkably solid for a 1970's Toyota. The only rust damage we were able to find is at the firewall, inside the engine bay, from clogged ventilation inlet drainage. Furthermore, the load bed will need new floor panels at the front end, combined with a little bit of patch work. The sturdy ladder-frame chassis is all solid and only shows surface rust.
The sand yellow paint is original in most places and surely shows its age. Hence, a thorough repaint should be carried out at this point. Of course this old workhorse has a few dents: on the roof panel, the driver's side door and the driver's side load bed. Furthermore, the driver's side door glass is broken and should be replicated or replaced.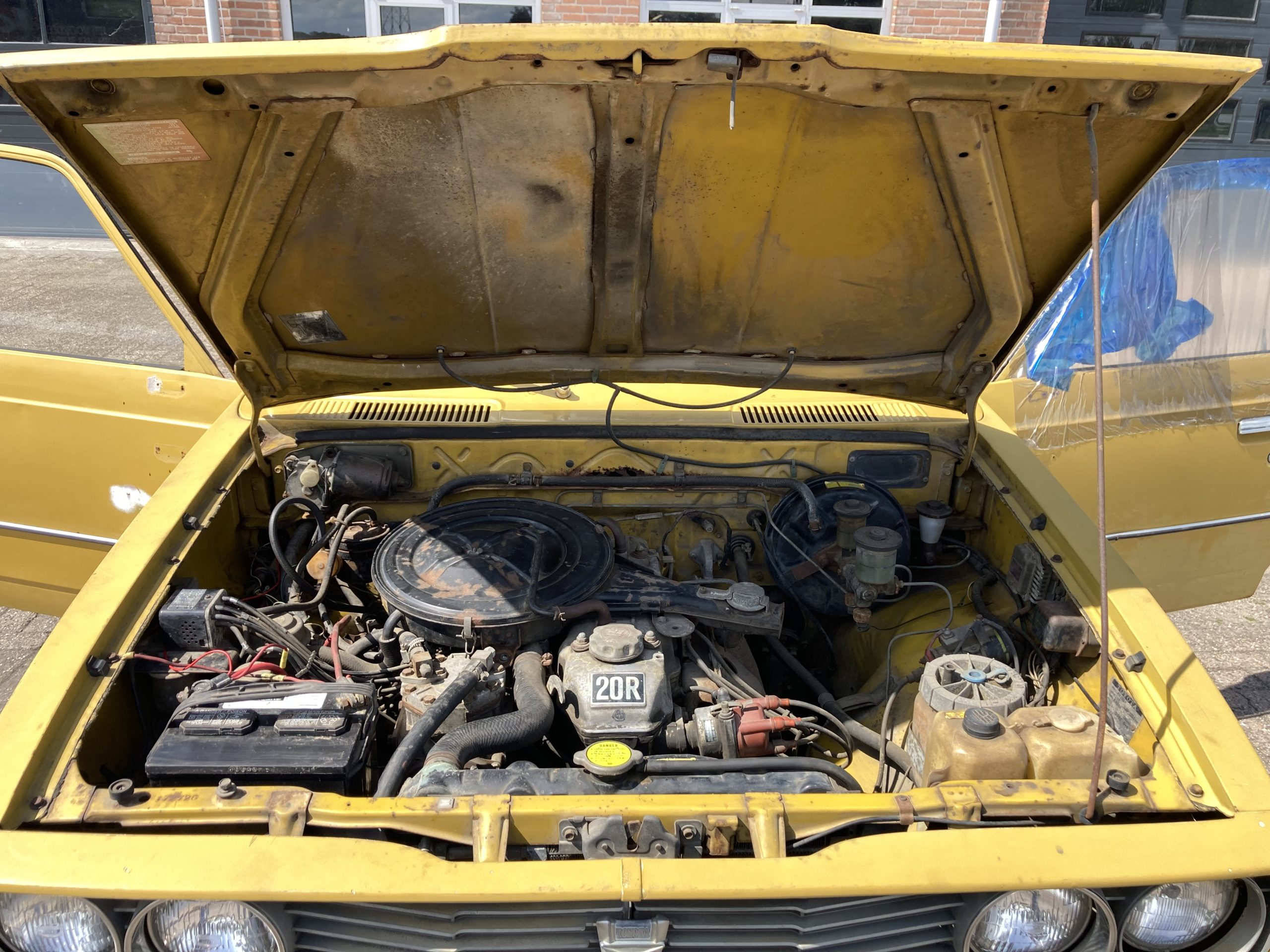 Under the bonnet we find Toyota's 20R 2.2L petrol engine, linked to a manual 4-speed gearbox. It purrs like a kitten, with strong oil pressure. The gearbox shifts through the gears smoothly, although we could only test it on our own terrain due to the car not being registered.
Of course, the truck will need a thorough mechanical check up at this point. The fuel pump is connected to an improvised power source, just to get the truck running again. Judging from the smell of old petrol in the tank, it was likely not driven for about 5 years or so. Brakes and clutch hydraulics are working and the truck is driveable, though not roadworthy.
The interior is still original and needs to be partially renovated. Currently, the odometer displays 99.712 miles, believed to be original. Rare airconditioning option, still connected and likely serviceable. Original jack and wheel wrench included. The rear bumper and the original hub caps are missing, but otherwise the Hilux is considered to be largely complete.
An interesting project car that can easily be upgraded to show car quality, or used as a sturdy workhorse after some renovation work.
Price: € 7.800
Our Toyota Hilux has a US title reassignment form and registration document (California) and EU import document (duties paid). Door-to-door delivery possible throughout Europe, contact us for a shipping quote. Visits and inspections by appointment at Dandy Classics in the Netherlands.
---
Want to make an appointment to inspect this car? Or do you require a shipping quote? Contact us for more information.
Photos & videos: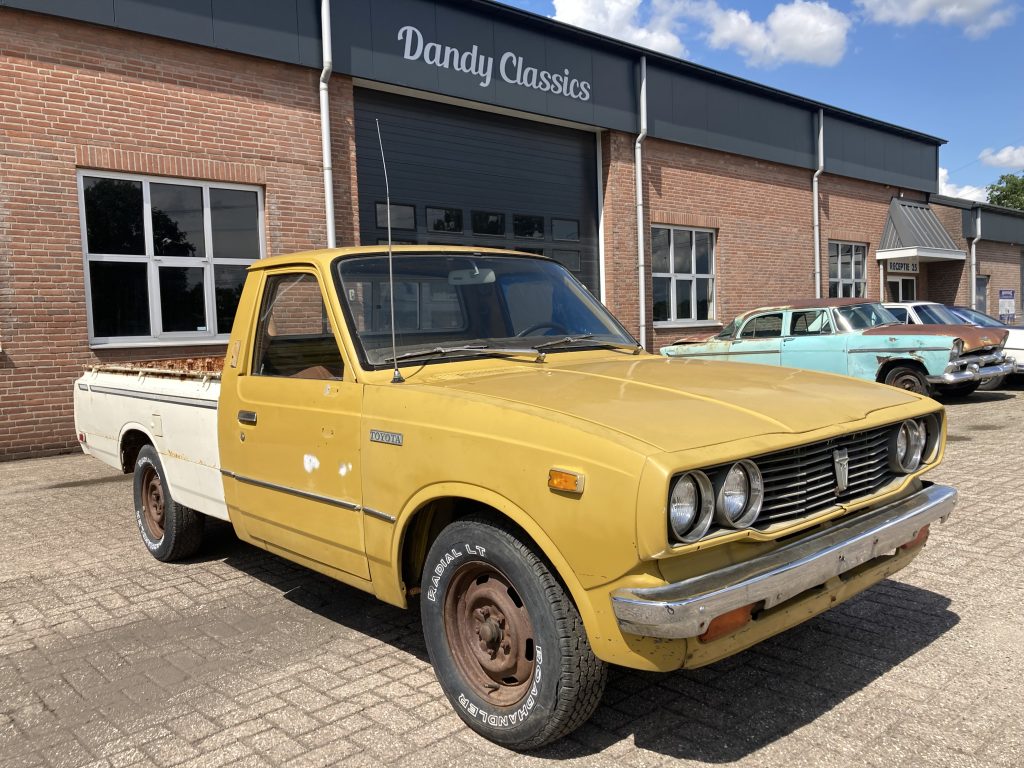 ---