The first generation Toyota Hilux is a rarity in today's classic car scene. With a practical one-ton payload capacity, most of them have been well abused, while slowly rusting away.
We found this particular Hilux RN14 in the US state of Washington, where it was registered since 1989. Before that, the car was titled in California. It is equiped with a period-original polyester camper canopy and has a very clean load bed, testament to it probably having served mostly as a camper van. A solid survivor, the Hilux is now in need of a straightforward restoration.
This truck's body is remarkably solid and shows no perforative rust. A long time ago, it was brush painted over the red factory paint, now weathered and brittle. It will need some panelbeating work, but is definetely a great starting point if you want to do a bare-metal respray.
The chassis is all solid and only shows surface rust. It appears to be mostly complete, missing a few small parts like the front Toyota scripting, the gearshift lever knob cover and interior headliner. The driver's side ventilation glass was replaced with acrylic glass and the driver's side door needs to be opened from the inside.
Under the bonnet we find Toyota's 18R 2.0L petrol engine, a power unit that was only available for the US markets and only during the N10's last model year. The gearbox is a standard manual 4-speed. The car received new engine oil and a new filter in our workshop, since it had probably not been used for more than a decade.
The engine runs nicely, but the truck will clearly need a thorough mechanical revision at this point. Brake and clutch hydraulics are not working. It shows 07899 mls on the odometre, which is likely to be 107.899.
The interior is still original and needs to be partially renovated. Period original radio. The car comes with a full set of keys, with spare keys.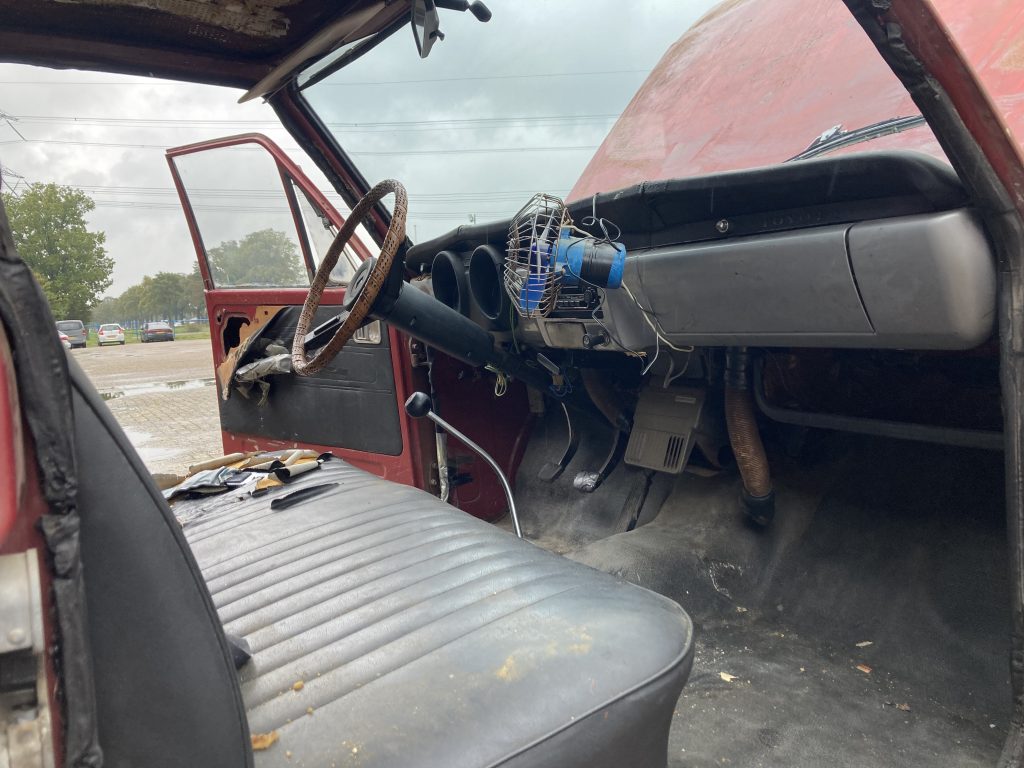 A rare classic Japanese workhorse that can easily be restored to a high-quality standard.
Price: € 8.900
Our Toyota Hilux has a US title (Washington) and EU import document (duties paid). Door-to-door delivery possible throughout Europe, contact us for a shipping quote. Visits and inspections by appointment at Dandy Classics in the Netherlands.
---
Want to make an appointment to inspect this car? Or do you require a shipping quote? Contact us for more information.
Photos & videos: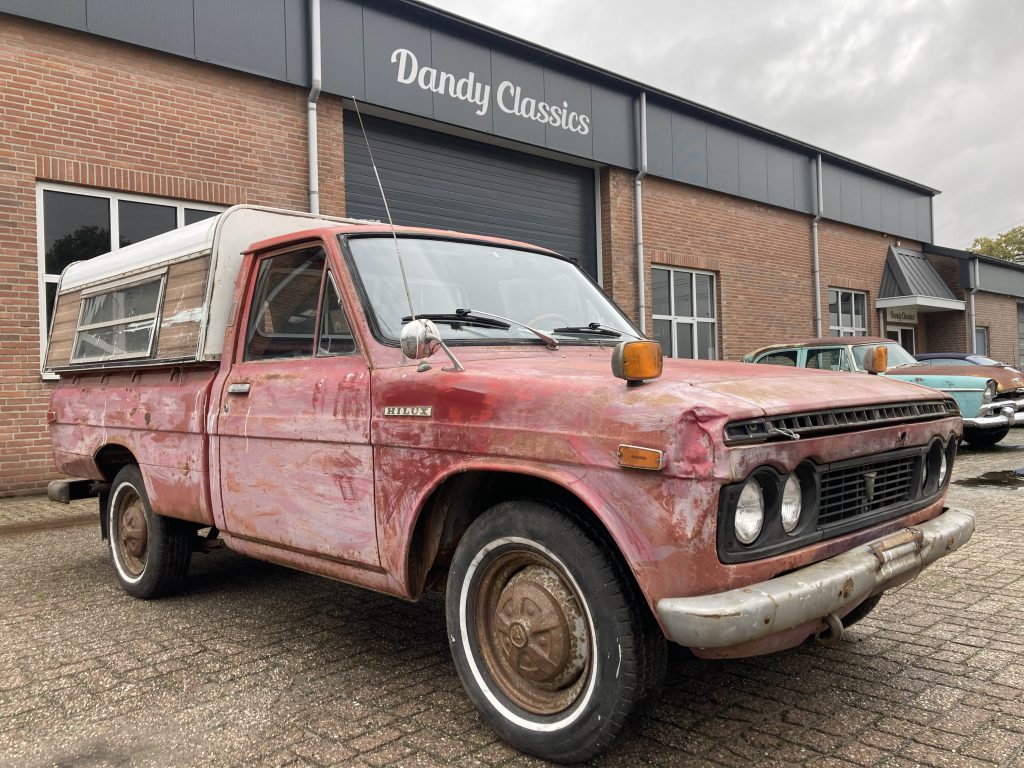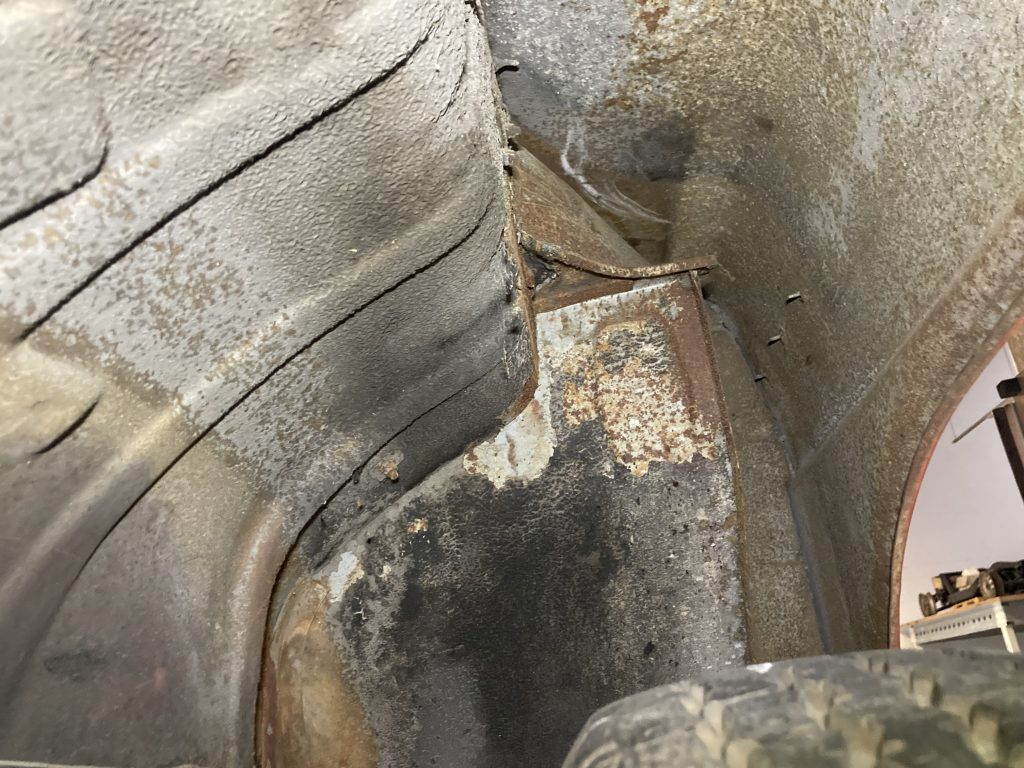 ---