The Mercedes-Benz W108 probably was the best luxury sedan of its era. It offered an attractive package of superior build quality, a luxurious interior and a powerful 4.5 liter V8 engine. With its aura of understated elegance, it has aged nicely and is now a sought after classic.
We acquired this Mercedes in New York, but it is originally an Arizona car. Its 2004 title states a mileage of 24.847, the same as today. With certainty we can say that this car hasn't moved in at least 20 years. It needs a thorough restoration, but is certainly worth the effort.
The W108's body is mostly solid, showing perforative rust in the left lower rear corner panel, a small section on the inside of the bonnet and some around the front wheel splash panels. Floor panels appear to be mostly solid, except for a patchable area at the rear left. The floors are damaged due to careless handling in the port, but this can easily be corrected.
This classic Mercedes still wears its original tunis beige metallic paint, heavily weathered by age and the harsh Arizona sun. On and around the roof panel, where the paint is flaking off, it shows clean bare metal with factory primer. There were no signs of bondo or old repair work found on this car. The left front wing is damaged and should be repaired or replaced.
Unfortunately we have not been able to start this car. The electrical part of the ignition switch is faulty and the starter doesn't engage. However, the 4.5 litre V8 turns by hand and was parked with clean oil.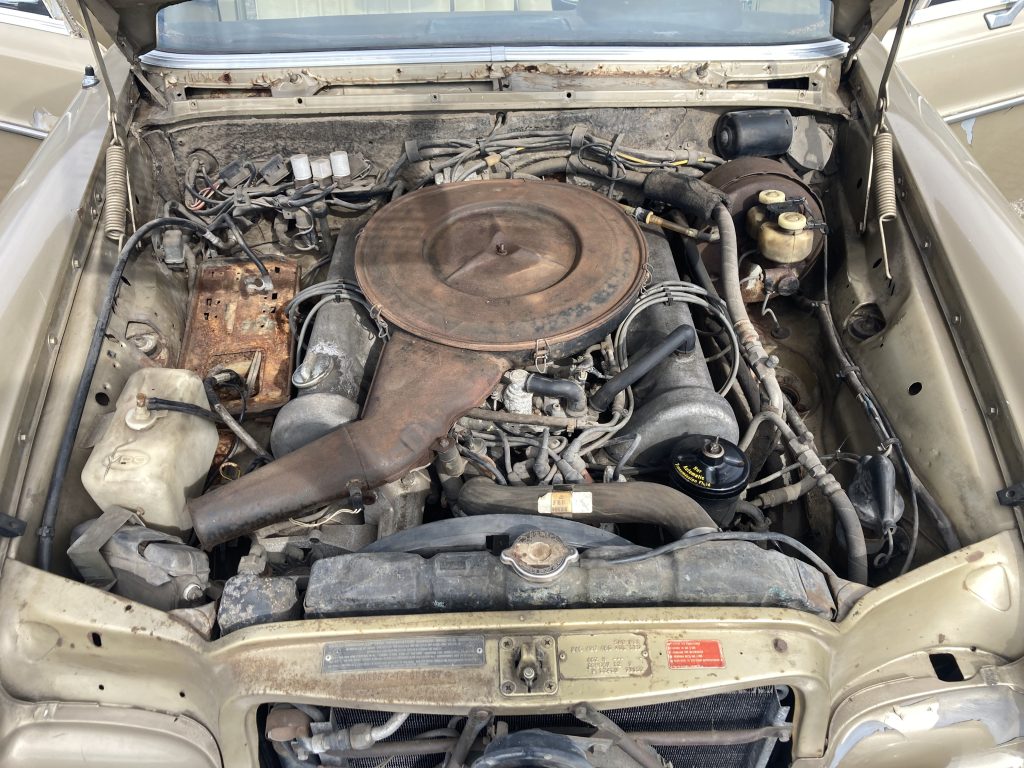 The interior needs to be renovated, but is still original and appears to be complete. The last owner worked on the electrical system and power windows, and left the job unfinished. The instrument cluster was loosely put in place and is not connected. It is missing the speedometre glass, but is otherwise complete. This car is missing a few exterior trim parts, the wiper arms and ventilation cover panel and spare wheel. It comes with one key, that fits on all locks.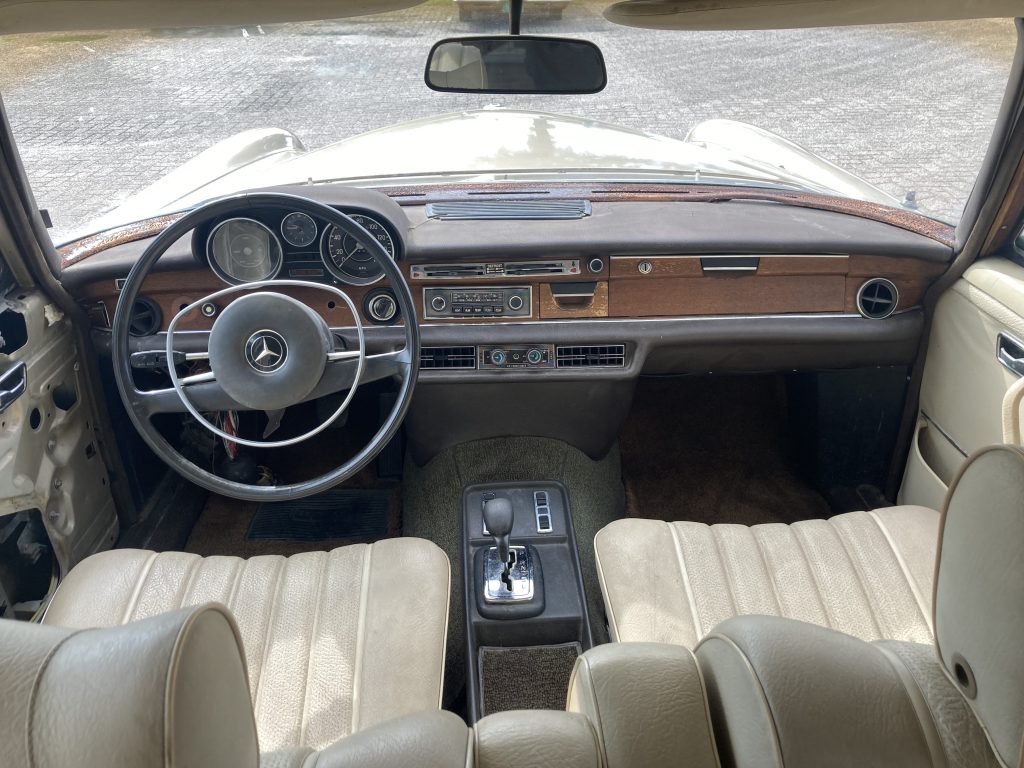 A solid project car for restoration, that will please practical Mercedes enthusiasts.
Price: € 6.900
This Mercedes 280 SE 4.5 has a US title (Arizona) and EU customs document (duties paid). Door-to-door delivery possible throughout Europe, contact us for a shipping quote. Visits and inspections by appointment at Dandy Classics in the Netherlands.
---
Want to make an appointment to inspect this car? Or do you require a shipping quote? Contact us for more information.
Photos & videos:
---