Built in 1972, this Mercedes 280SE 3.5 was imported to Norway in 1973. The car was originally delivered in Deep Blue, with a blue leather interior. It was later painted white and stayed in Norway until we recently acquired it as a trade-in car.
This Mercedes W108 S-class was owned by Norwegian intellectual and former communist party leader Hans Ingemann Kleven. It stayed in his family for decades. Still in unrestored condition, the 280SE recently benefitted from a service check up. It runs and drives nicely, but would benefit from cosmetic improvements.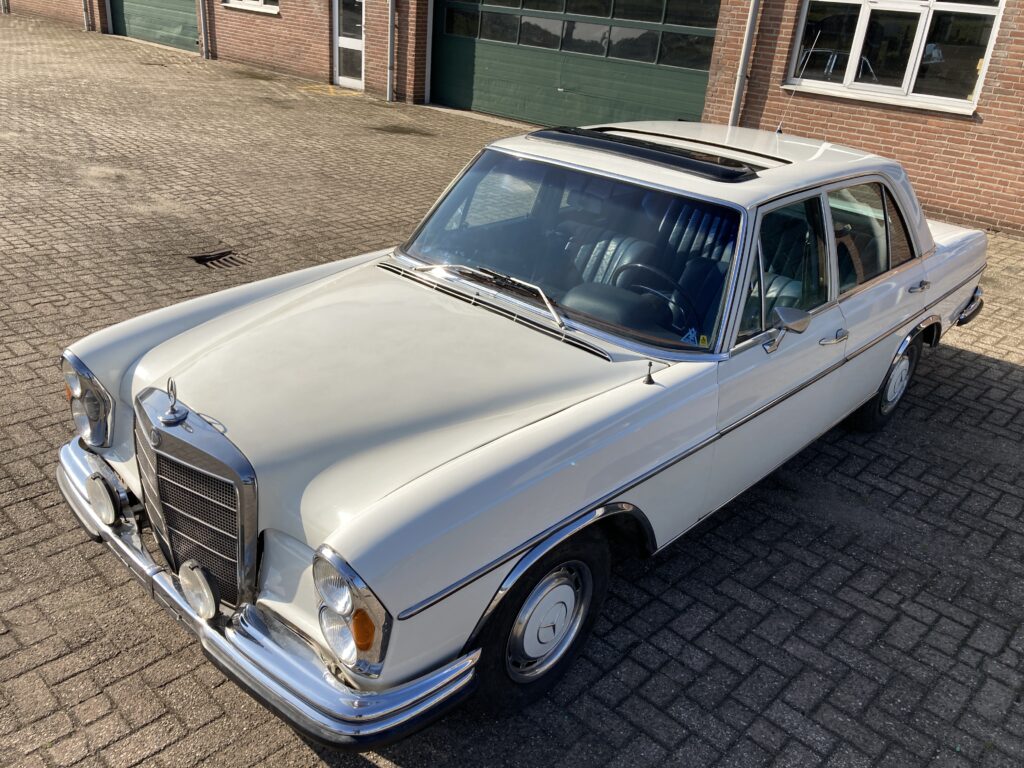 The car looks presentable as-is, although on closer look the paint shows several touch ups, small blisters, cracks and other imperfections. At some point in the future, the Mercedes should be upgraded with a thorough bare-metal respray.
Underneath the car, some older repair work is visible. Dinitrol / waxoil holes have been applied around the lower body, resulting in a mostly well-preserved car (for Northern European standards at least). Some rust damage is visible on the lower right hand sill panel and the right front outrigger (behind the front bumper).
The Mercedes 3.5 litre V8 starts easily and runs nicely, with excellent oil pressure. The car benefitted from some recent service work: engine oil + filter, differential oil check, ignition coil and points, new fuel injectors, fuel hoses and filter and rebuilt brakes. The battery is located in the boot compartment and should be safely attached.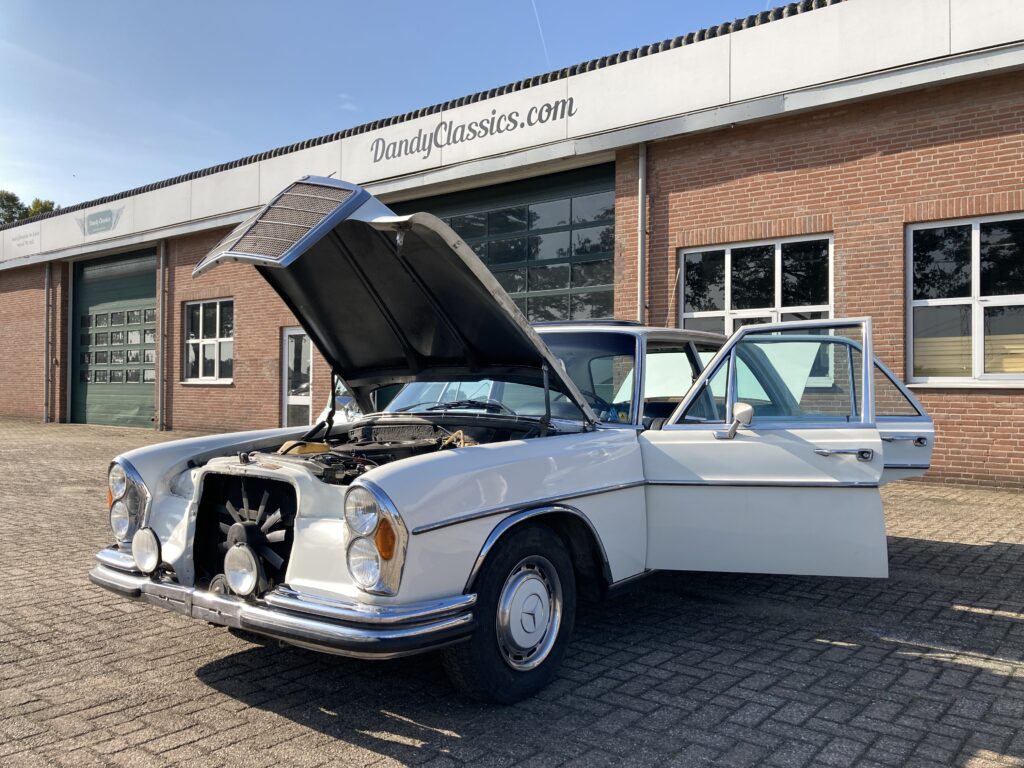 The interior is in well-preserved original condition. Supple and undamaged blue leather, which is a bit faded in some areas. Desirable electric sunroof, which operates well but does not close entirely. 44.126 km on the odometre. The previous oil change was done 23 years ago, at 42.118 km.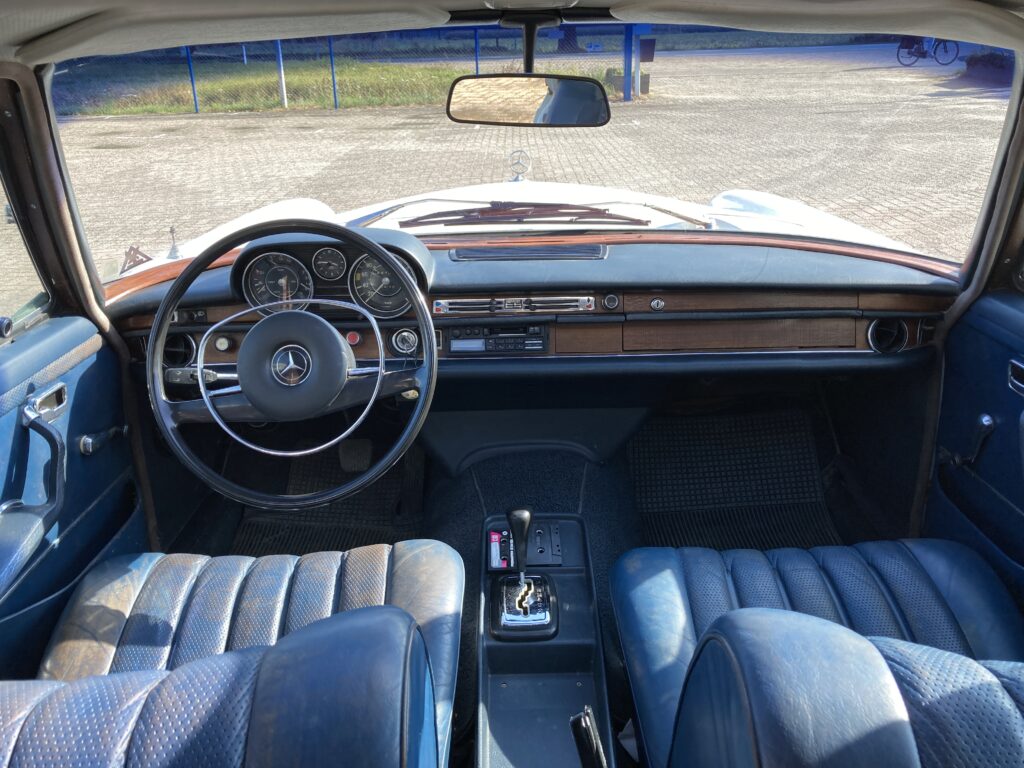 An unrestored driver that should be further improved by a practical enthusiast.
Price: € 12.900
This Mercedes 280 SE 3.5 has a Norwegian registration and will be delivered with an EU customs document (duties paid). Door-to-door delivery possible throughout Europe, contact us for a shipping quote. Visits and inspections by appointment at Dandy Classics in the Netherlands.
---
Want to make an appointment to inspect this car? Or do you require a shipping quote? Contact us for more information.
Photos & videos: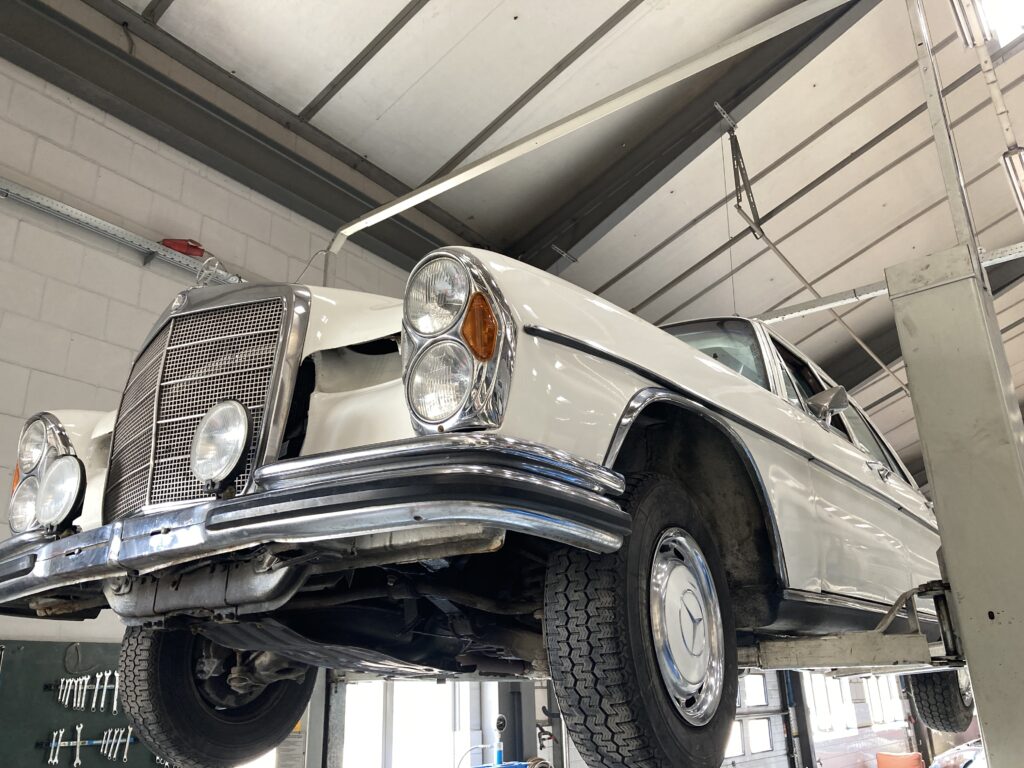 ---