Early Fiat 124 sport spider for restoration, recently uncovered in a California back yard.
This Fiat 124 spider was last owned by a San Francisco attorney, who left it unattended since probably the late 1980's. The car was parked under a tarp in his back yard, where it remained for some 3 decades, before being shipped to our shop. It arrived on pulverised Pirelli Cinturato tyres, that we replaced with brand new rubber to get the car rolling again.
Despite being parked in a rather mild climate, the interior eventually got soaked with leaking water, causing the floors to rot out almost completely. The rest of the body survived remarkably well. Hence, the main metalwork project will be replacement of the floor panels and underlying support sections. Also affected are the lower door skins and seat supports. Originally delivered in red, the car shows one older respray in orange, probably dating back to the 1970's.
The interior is a sorry mess and would need to be thoroughly renovated. The car appears to be mostly complete, missing only the spare wheel and a few smaller trim parts.
The 1600 twin cam engine (code 125BC040) turns by hand and was parked with clean engine oil. A spare oil filter, drive belt and brake pads indicate it was self maintained. A lubrication sticker was found on the inside of the driver's side door, listing a professional service at 74.602 mls. Current mileage sits at 85.676.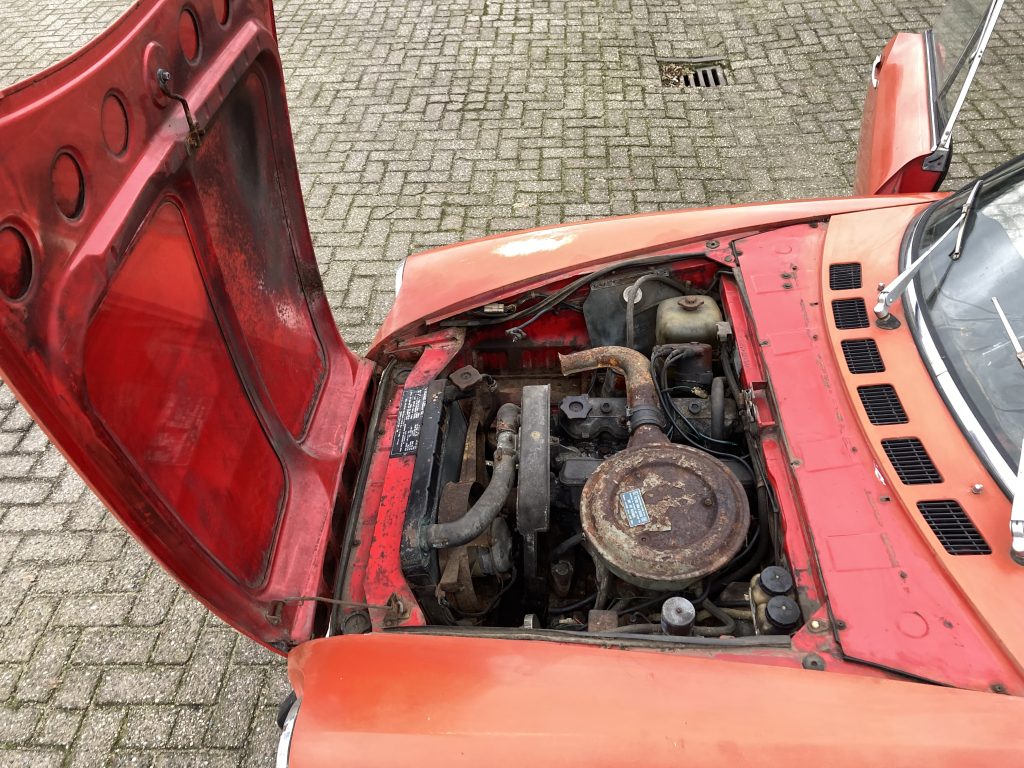 To enthusiasts of classic italian spiders, this car is a worthwile restoration project at entry level pricing.
Price: € 4.700
This Fiat Spider has a US title reassignment document (California) and EU import document (duties paid). Door-to-door delivery possible throughout Europe, contact us for a shipping quote. Visits and inspections by appointment at Dandy Classics in the Netherlands.
---
Want to make an appointment to inspect this car? Or do you require a shipping quote? Contact us for more information.
Photos & videos: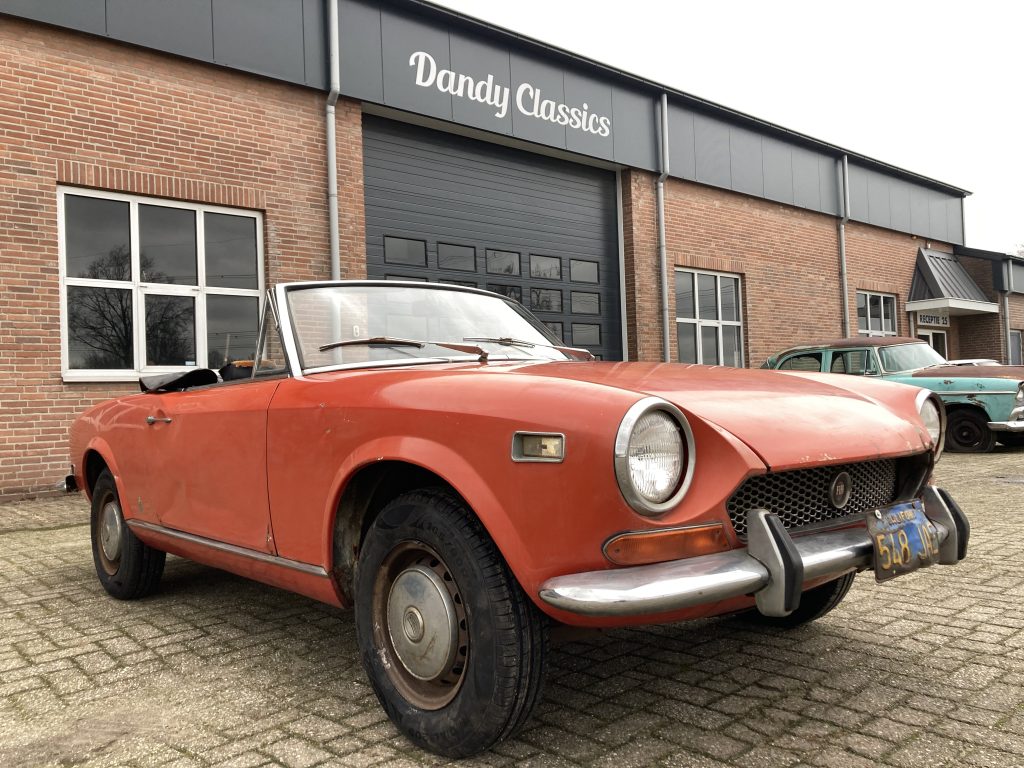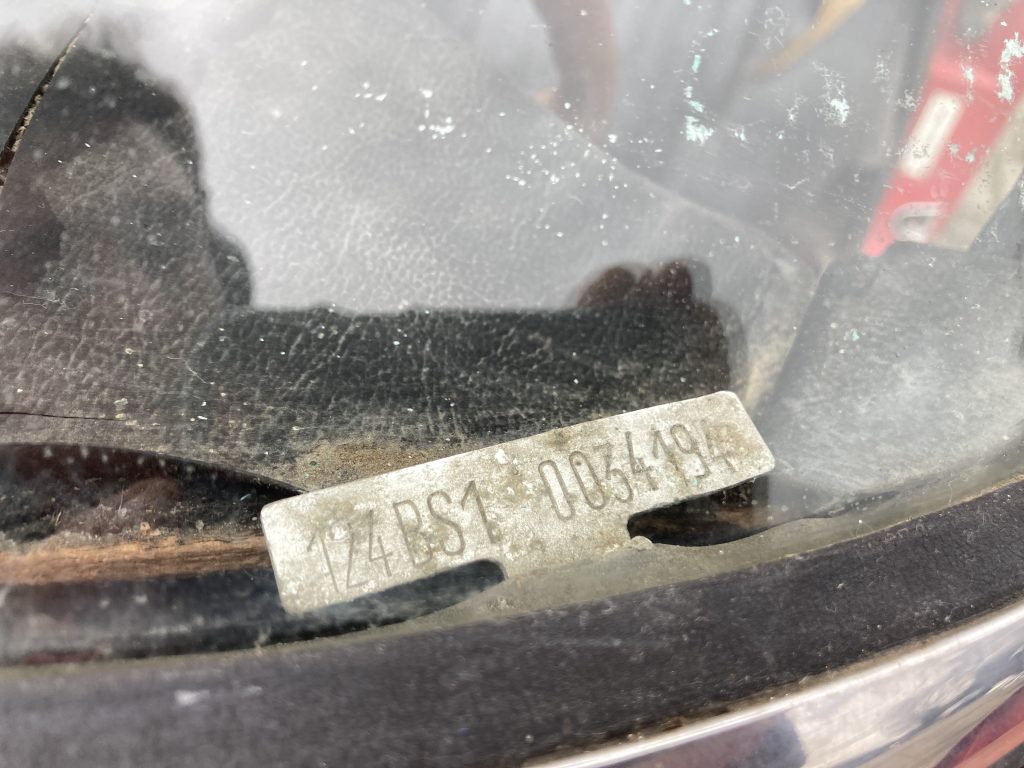 ---