The Fiat 1500 Pininfarina Cabriolet is widely regarded as one of the best looking cars wearing a Fiat emblem. Its elegant lines closely resemble the Peugeot 404 cabriolet and the Ferrari 250 GT cabriolet. Proudly wearing the Pininfarina badge, the 1500 Spider is an automobile of exceptional beauty, with italian elegance in even the smallest details.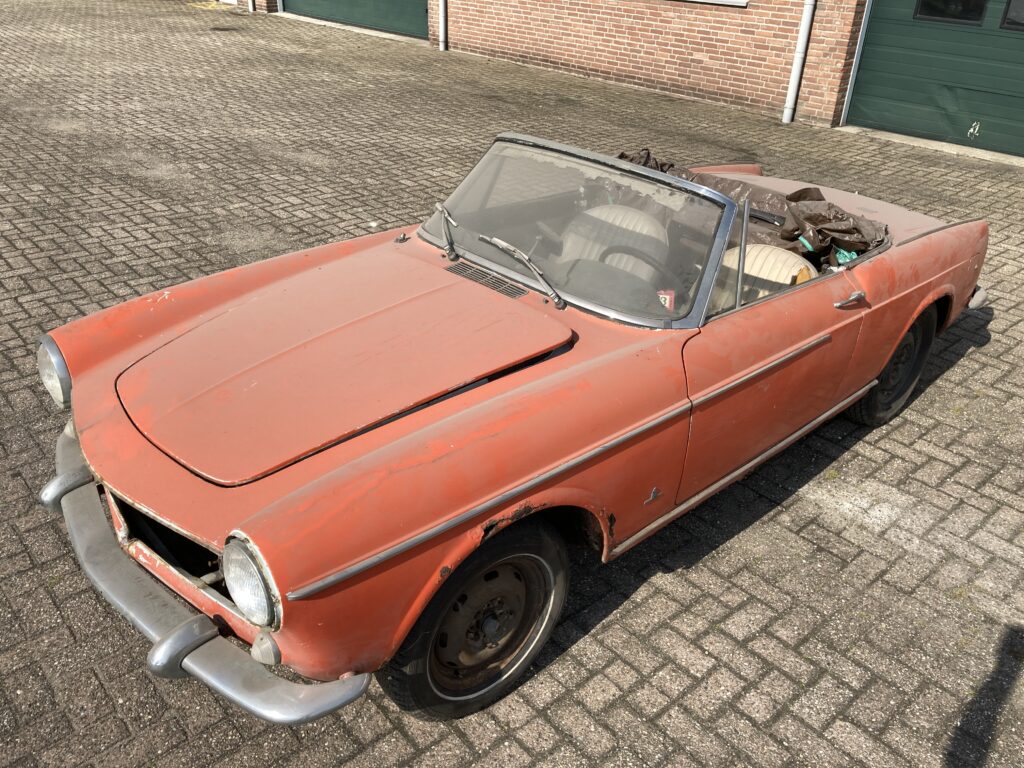 This particular Fiat 1500 Spider was owned by a somewhat extravagant motoring enthusiast. Having returned from military service in WW2, he brought back an enthusiasm for european sports cars. Among his collection was a home-built race car that he drove on the Utah salt pan. The Fiat was acquired in 1972 and assumingly parked in the late 1970's with a mechanical problem. When we bought it, the engine had been taken out and the gearbox was missing. The crankshaft had broken and many engine parts were missing. Luckily we were able to source a complete Fiat 1500 engine, as well as a rebuilt 5-speed gearbox.
The body of this Fiat cabriolet has survived remarkably well in the dry Utah climate. Rust damage is apparent in the wheel arches, sill panels and the passenger floor panel.
Originally delivered in light blue, with a light beige interior, the car was painted orange in the past. Some light nose panel damage, which will be easy to fix.
The original engine block is still with the car. The spare engine is currently frozen. Parts of the two could be matched to arrive at a completely rebuilt matching numbers motor.
This rare Fiat is an excellent unrestored car, waiting to be brought back to perfect condition.
Price: € 8.900
The Fiat Spider has a US title (Utah) and EU customs document. All import duties have been paid. Door-to-door delivery possible (EU only), contact us for a shipping quote. Visits and inspections by appointment at Dandy Classics in the Netherlands.
---
Want to make an appointment to inspect this car? Or do you require a shipping quote? Contact us for more information.
Photos & videos: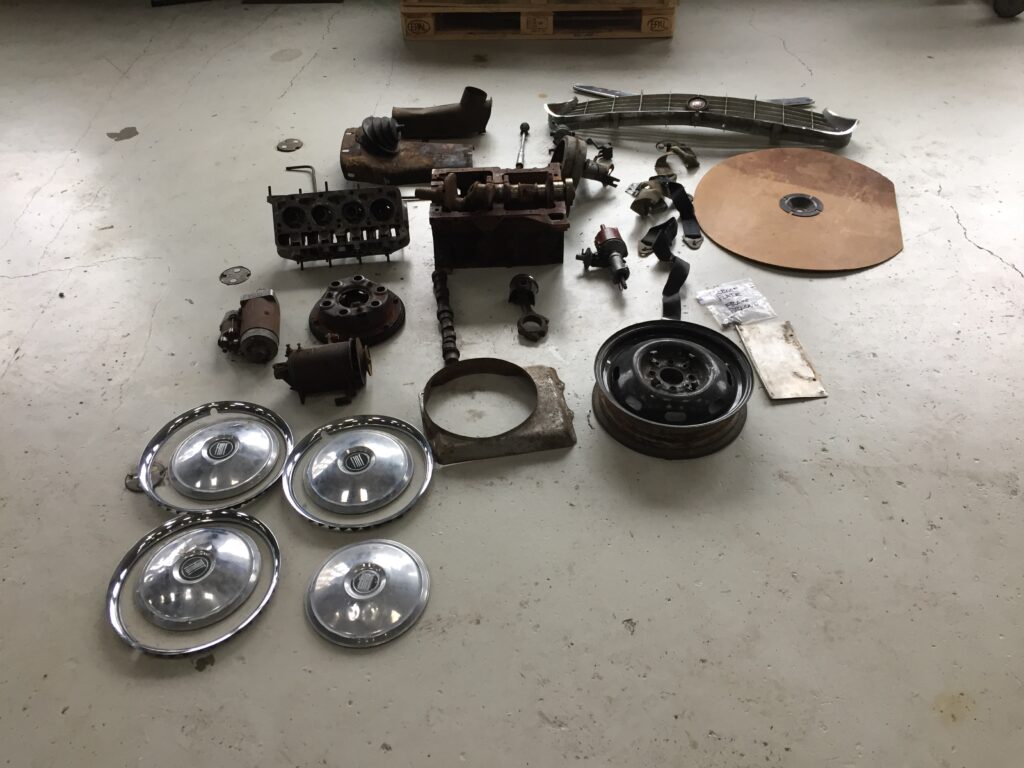 ---