The 1964 Plymouth Barracuda was introduced during the peak era of American muscle cars, just a few weeks ahead of the Ford Mustang. Its fastback styling with distinctive large rear window, sporty performance and practical fold down rear seats have solidified its position as a classic American icon.
We acquired this gold on gold Barracuda in Montana, where it has spent most, if not all of its life. Based on a number of old registration documents, the car had one long time owner, from at least 1973 until 2017. It is a highly original, unrestored car, that has probably not been used since 1984.
At this point in time, the car needs to be restored. The body is generally well-preserved, but shows rust damage around typical mud and moist traps: around the front fender wheel wells, rear wheel arches and lower rear quarter panels behind the wheels. A small chassis beam section below the driver's side floor also has perforative rust, caused by build up of sand and mud on the inside. Floors and sills appear to be solid, showing only minor surface rust.
Body damage is present at the right side of the rear valance panel, between the rear bumper and trunk lid.
The car is powered by the 273 LA-series small block V8, with a correct casting number for the model year. It received a recent oil and filter change. Although the engine turns by hand, it unfortunately doesn't start due to a non-working starter motor (relay clicks, but starter doesn't engage). Automatic transmission, operated through buttons on the dashboard.
The matching gold-coloured interior will need to be renovated, but is still complete and original. 11.285 miles on the odometre, which likely indicates a total of 111.285. Factory original radio. The original jack is also still present and the car is mostly complete. It is missing both door locks, which could easily be sourced. This car came to us without keys, hence we removed the trunk lock mechanism so it will not be locked out again. A good locksmith should be able to make ignition and trunk lock keys. Documents include a factory instruction manual and a stack of old Montana registration cards.
A great base for an exciting restoration project. Be the first to restore this classic American icon.
Price: € 7.850
Our Plymouth Barracuda has a US title (Montana) and EU import document (duties paid). Door-to-door delivery possible throughout Europe, contact us for a shipping quote. Visits and inspections by appointment at Dandy Classics in the Netherlands.
---
Want to make an appointment to inspect this car? Or do you require a shipping quote? Contact us for more information.
Photos & videos: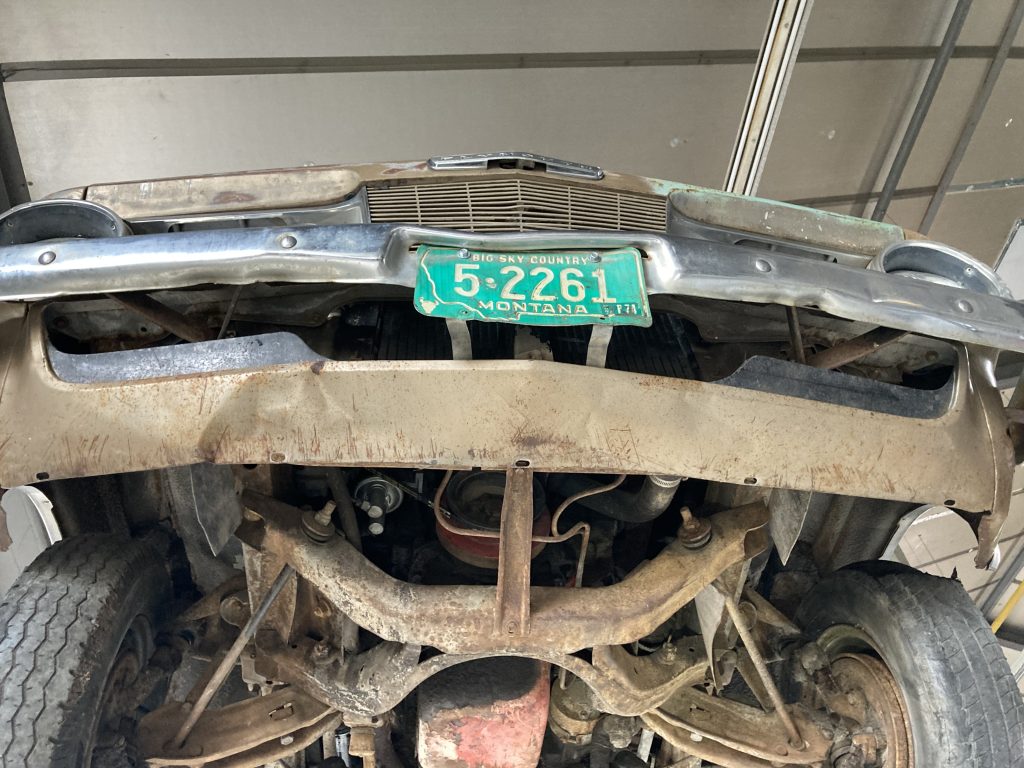 ---