Jaguar's Mk2 is widely regarded as one of the most exciting saloon cars ever built. It used to be the getaway vehicle of choice for bank robbers, but will also get a family from A to B in a safe and elegant way.
This particular Mk2 was acquired in Colorado as a project car in need of restoration. It is a highly original specimen, presented in 2nd paint and last registered in 1989.
A matching number's car, originally delivered in opalescent silver blue metallic with a red interior, this Mk2 Jaguar is an excellent candidate for a high quality restoration.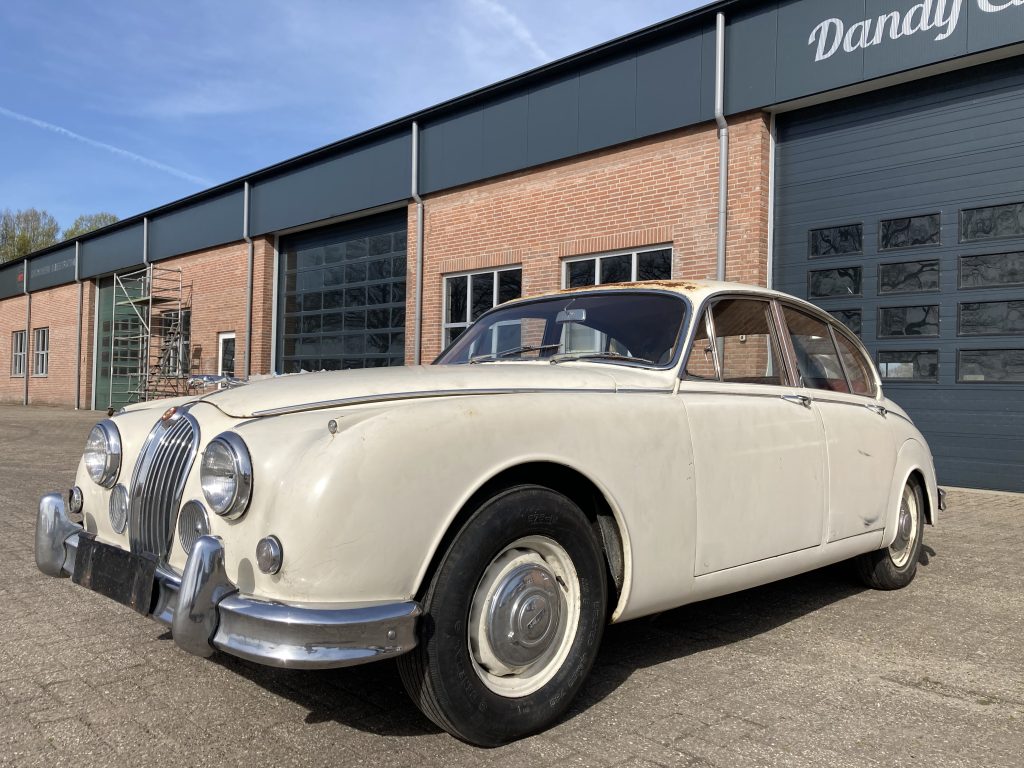 Currently presented in an older respray, the Mk2's body is mostly solid. Some rust damage was found on the front sill end plate (inside of the front wheel well) and at the right rear jacking point. Traces of body filler are visible at areas of the outer sill panels, although the underside of the sills look solid and original. Floors, doors and body panels look solid, with no signs of past repair work.
The 3.8 litre engine is seized from sitting in storage for decades, with the cylinder head taken off. No visible damage to valves and pistons, other than carbon deposits and some surface rust on the cylinder walls. We poured some oil on top of the pistons, allowing it to penetrate past the sticking piston rings. Head and block show no cracks and should be considered perfectly rebuildable.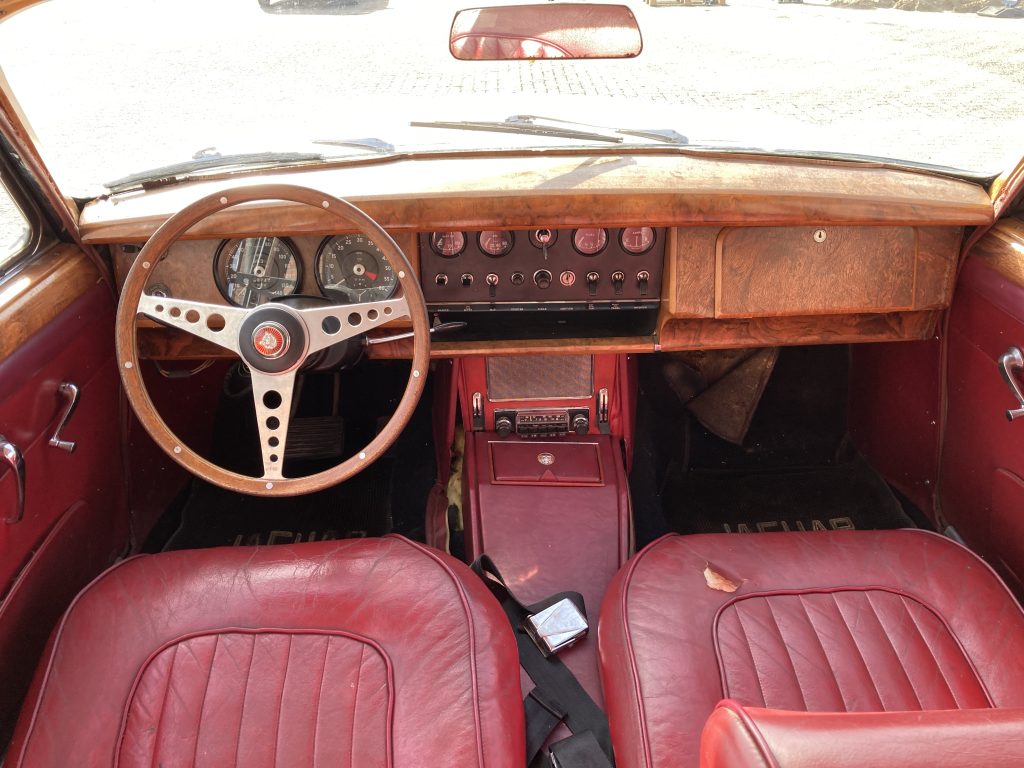 The interior of this Jaguar Mk2 is in well-preserved original condition. The red upholstery was probably redone some decades ago. Front seats are leather, with a dry crack on the passenger seat. The rear bench is covered in vinyl. Period original radio, wooden sports steering wheel and one ignigion key only. The odometre shows a total of 59.740 mls. A set of XJ front seat frames and cushions is included, to allow for a possible upgrade.
The inside of the boot compartment was resprayed in its current white body colour, but shows the original silver blue paint underneath. Sitting inside of the spare wheel is the original tool kit, missing a few pieces.
This unrestored Mk2 is an excellent project car for practical Jaguar enthusiasts.
SOLD
The Jaguar Mk2 3.8 has a US title (Maine registration) and EU import document. Door-to-door delivery possible throughout Europe, contact us for a shipping quote. Visits and inspections by appointment at Dandy Classics in the Netherlands.
---
Want to make an appointment to inspect this car? Or do you require a shipping quote? Contact us for more information.
Photos & videos: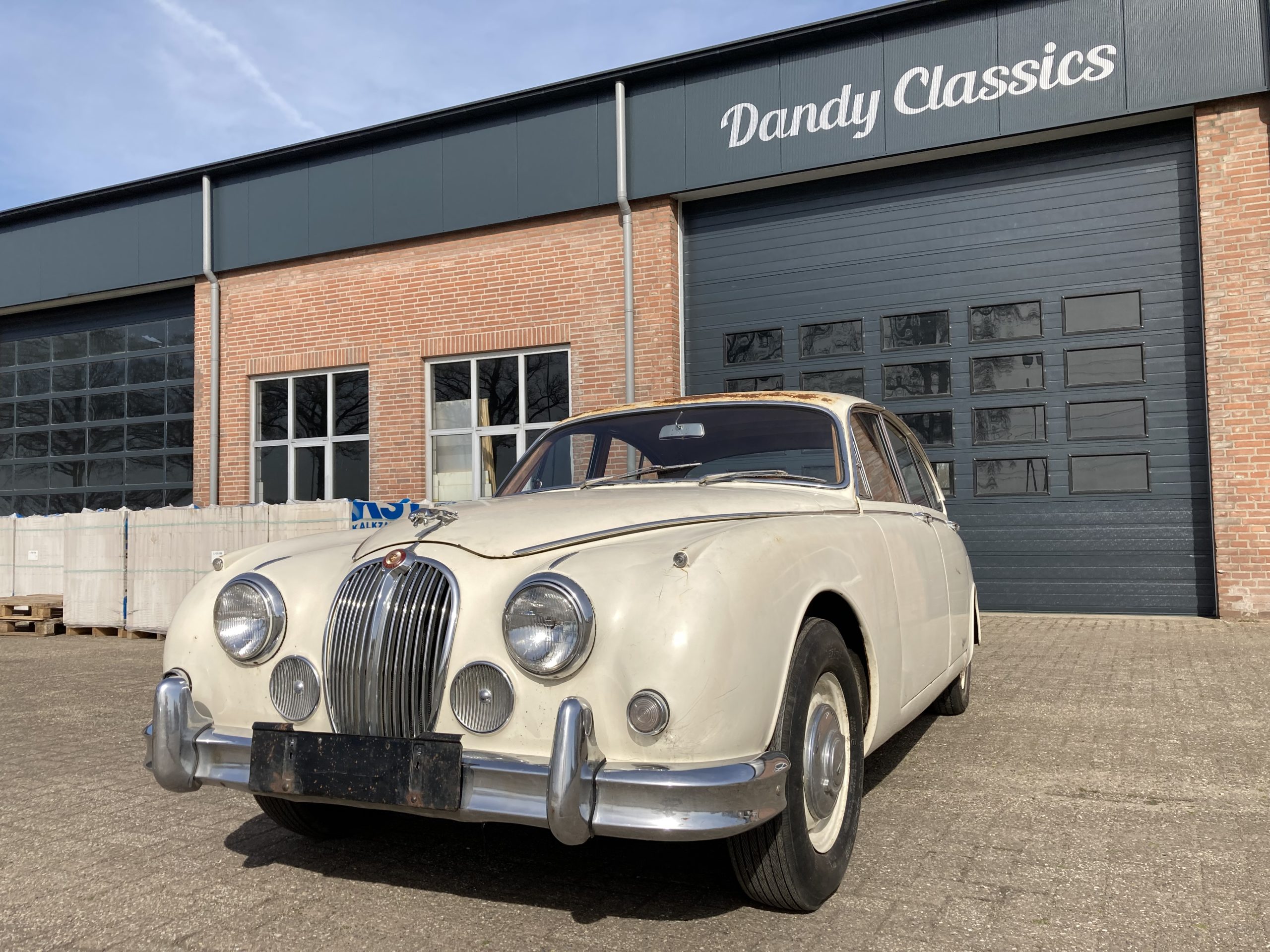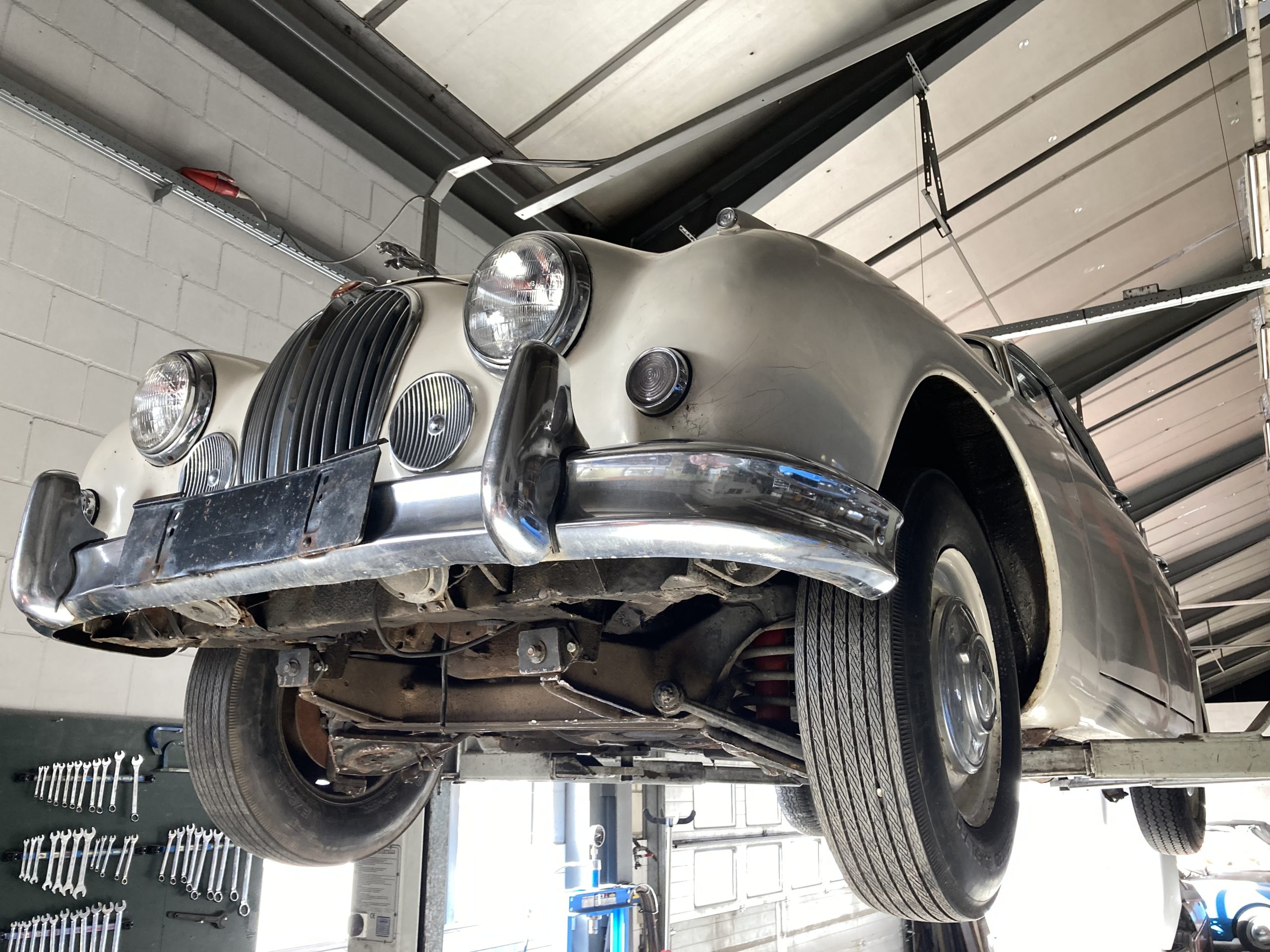 ---