This 1959 Triumph TR3A was acquired in Florida. Assumingly, it left the factory in black with a blue interior. A restoration was started in 2015, but the previous owner wasn't able to bring the project to completion. The car is now being offered as a disassembled, but largely complete, numbers matching restoration project.
The body tub has rust damage and will require an overseeable amount of metalwork. Under previous ownership, new floors and sill panels were installed, still requiring final welding. The remaining repair work can be caried out with home made patch pieces.
The bolt-on boldy panels also require metal work, especially at the rear where the fenders were attached to the rear valance panel. They have been mostly sanded down to bare metal, covered with a thin layer of primer, with some body filler present.
The chassis looks straight and mostly solid, with rust damage to the front beam section and the central breast plate.
This Triumph TR3A appears to be mostly complete, missing the spare wheel and side screens. All parts have been unpacked and photographed. If you don't see it on the pictures, consider it missing. The odometer reads a total of 64.405 mls.
Rebuild work on the engine was started by the previous owner. The crankshaft was professionally machined and the cylinder head was rebuilt with new valves and valve springs. Surface rust is appearing on the block and head, which will need to be removed before final assembly. The camshaft is rusty and carburettors need to be completely rebuilt. Standard 4 speed gearbox. Engine, gearbox, commission and body numbers are all within the same range, with a high probability of everything being matching.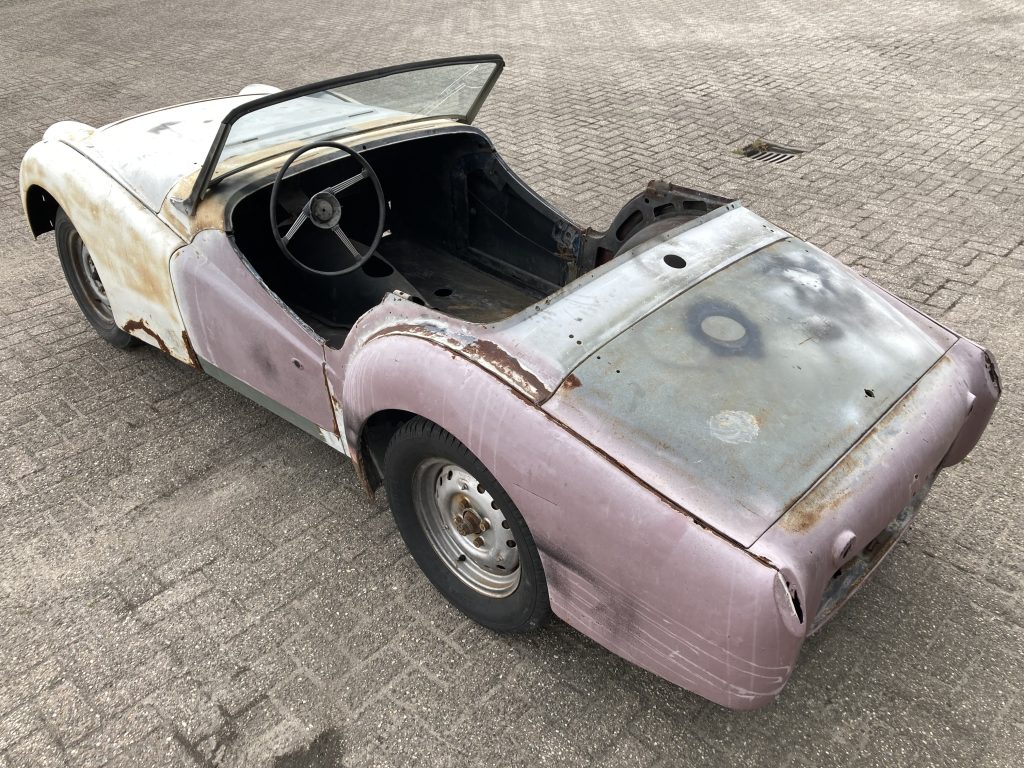 A straightforward project car for practical enthusiasts with basic metalworking skills.
SOLD
This Triumph TR3A has a US title (Florida) and EU import document (duties paid). Door-to-door delivery possible throughout Europe, contact us for a shipping quote. Visits and inspections by appointment at Dandy Classics in the Netherlands.
---
Want to make an appointment to inspect this car? Or do you require a shipping quote? Contact us for more information.
Photos & videos: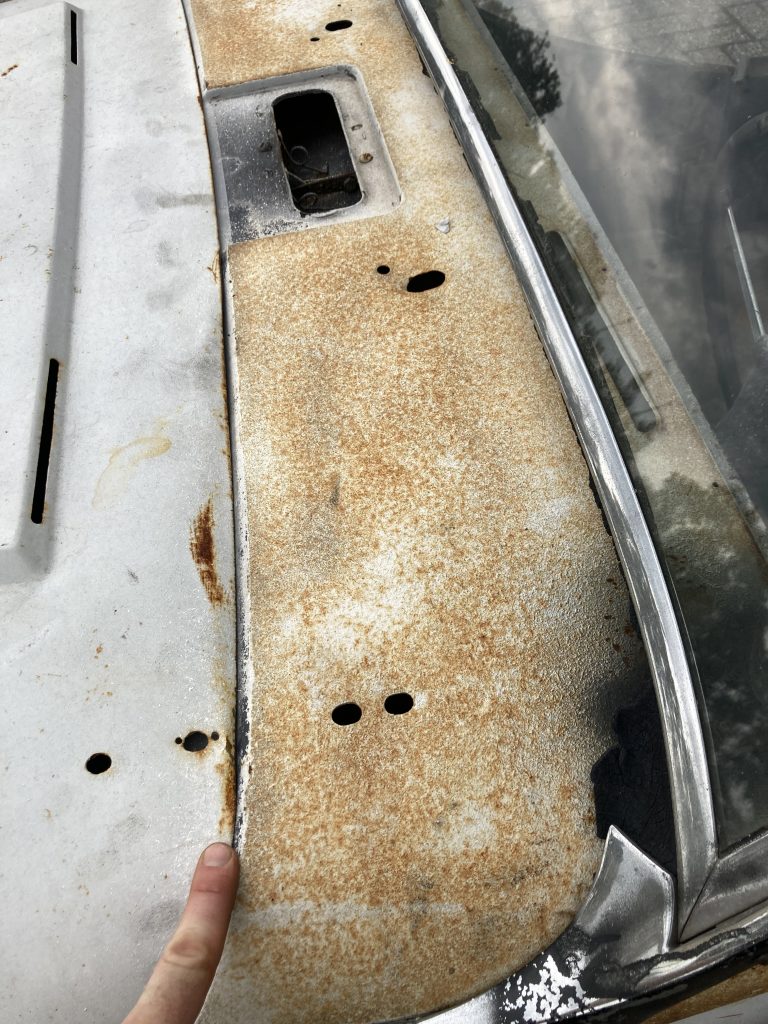 ---