This Austin Healey Frogeye Sprite was acquired in California, where it came out of a long term ownership of at least four decades. The car now needs a loving new home and, most of all, a thorough restoration.
The body tub needs metalwork in most of the commonly vulnerable areas. The good part is that the frame rails are solid and that the car still has its original steel bonnet. Structural integrity will be restored with the installation of new sills, floor panels and jacking points. Most of the other metalwork would consist of smaller patchwork, combined with some panel beating work on the rear end, driver's side door and lower nose section. Repair panels are needed on the lower left and right corners behind the rear wheels. The right side bonnet hinge is broken and needs to be fixed or replaced.
From what we can tell, the frogeye was originally delivered in Old English White and painted red at some point in the distant past. The previous owner probably acquired it as a red car, an assumption based on a scribbled note found in the document folder. It received a cheap paint job in its current Primrose Yellow, with hardly any prep work and a thick layer of spray filler. Hence, a restoration should start with bringing the body back to bare metal.
Its original drivetrain got upgraded with the desirable combination of a 1275 cc engine, ribcage gearbox and front disc brakes. This setup was also probably already present in the late 1970's. The engine turns by hand and has fairly clean oil. We did not try to start it.
A glimpse into the car's history files reveals a few service invoices, noting a carburetor rebuild in 1980, carburetor work in 1985 (at 30.330 miles), a convertible top replacement in 1998, and a water pump replacement in 1999 (at 31.042 miles). Currently, the odometer displays 39.636 miles.
The interior needs to be completely redone, but is still largely original. Seats and dashboard changed colour at least once, from red to black. The ignition key is missing, as is the spare wheel. The car is otherwise considered to be largely complete.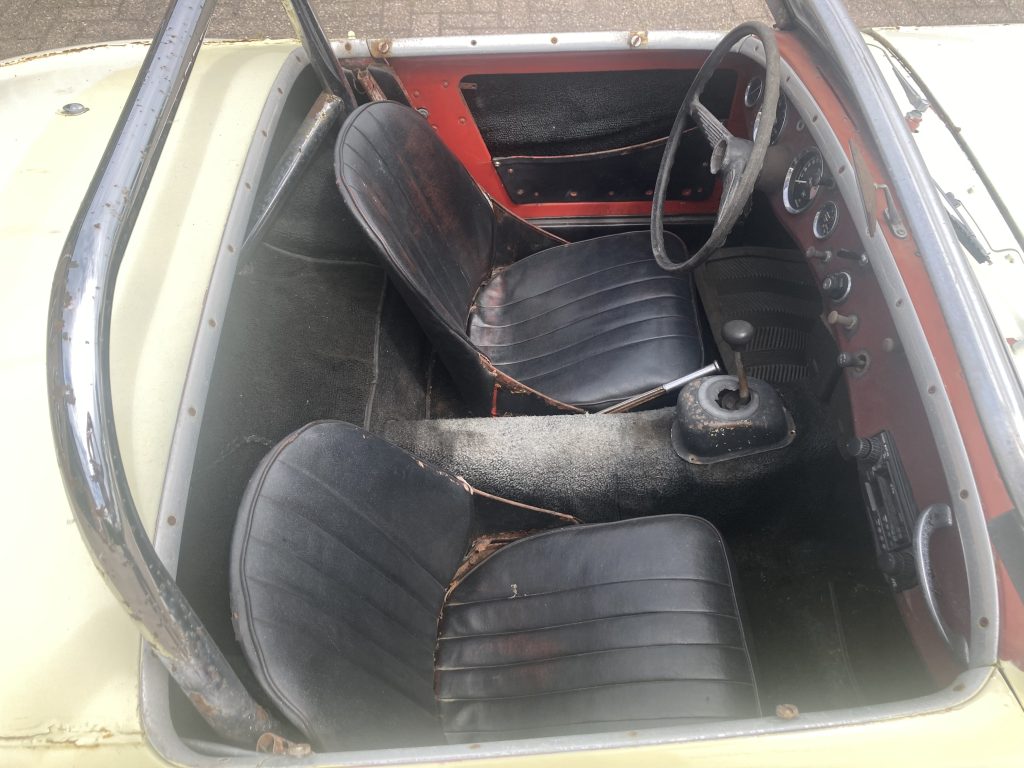 Embark on an exciting restoration by transforming this rusty Frogeye into a charming showstopper.
Price: € 6.800
This Austin Healey Sprite Mk1 has a US title reassignment form and registration document (California) and EU import document (duties paid). Door-to-door delivery possible throughout Europe, contact us for a shipping quote. Visits and inspections by appointment at Dandy Classics in the Netherlands.
---
Want to make an appointment to inspect this car? Or do you require a shipping quote? Contact us for more information.
Photos & videos: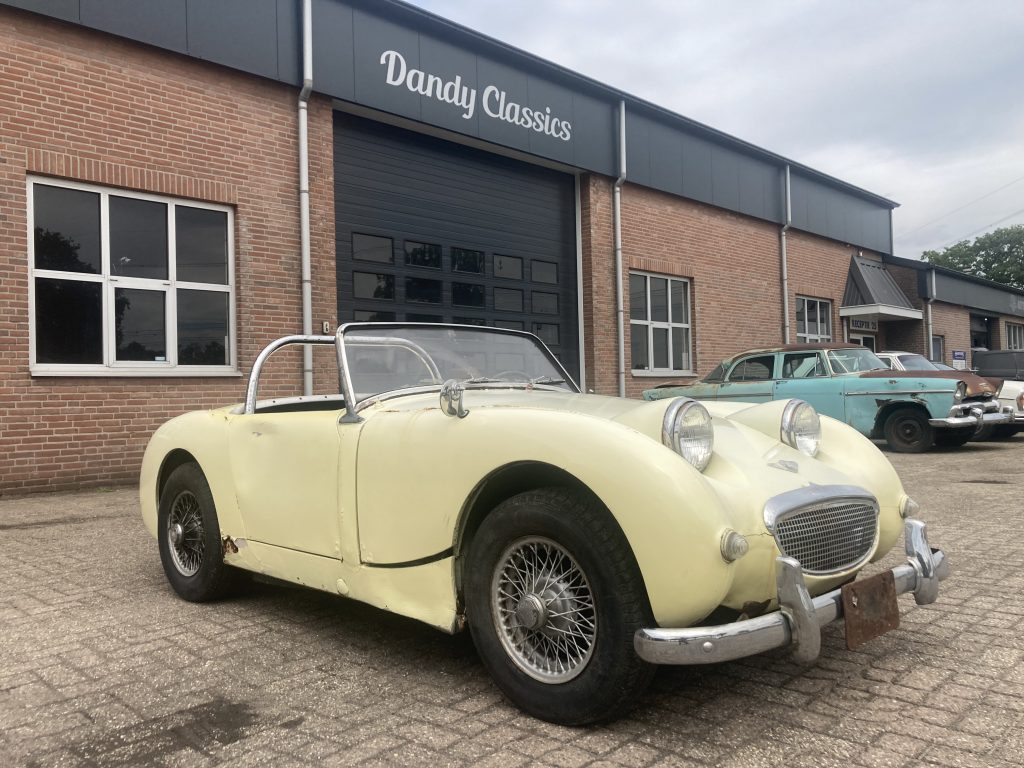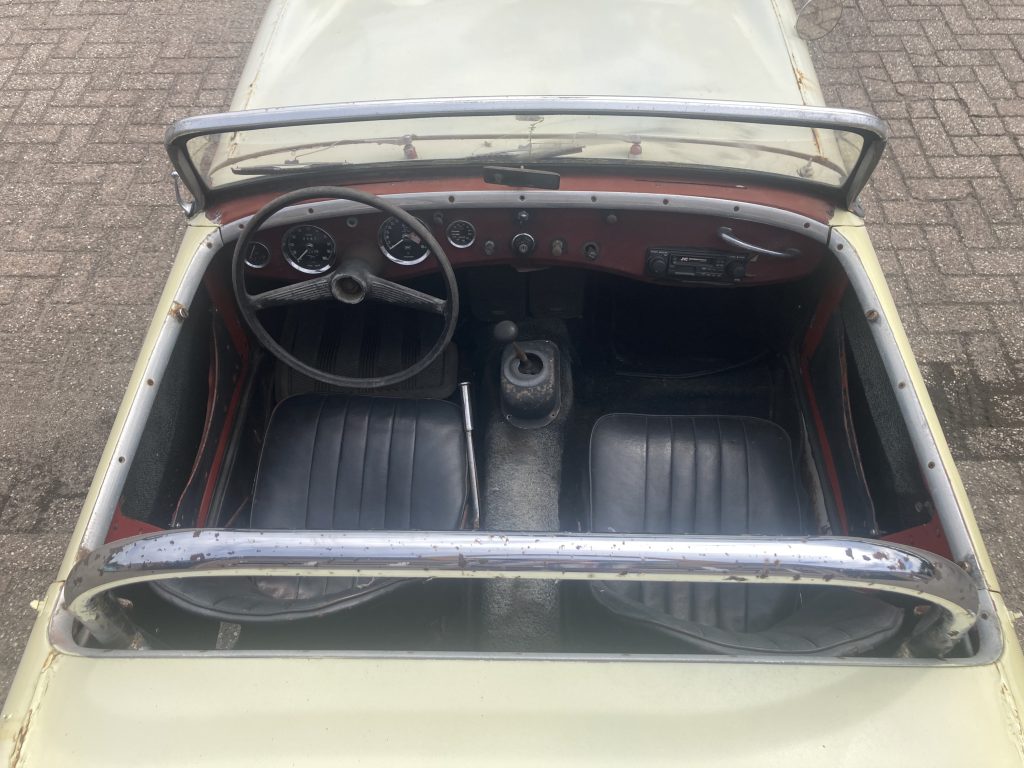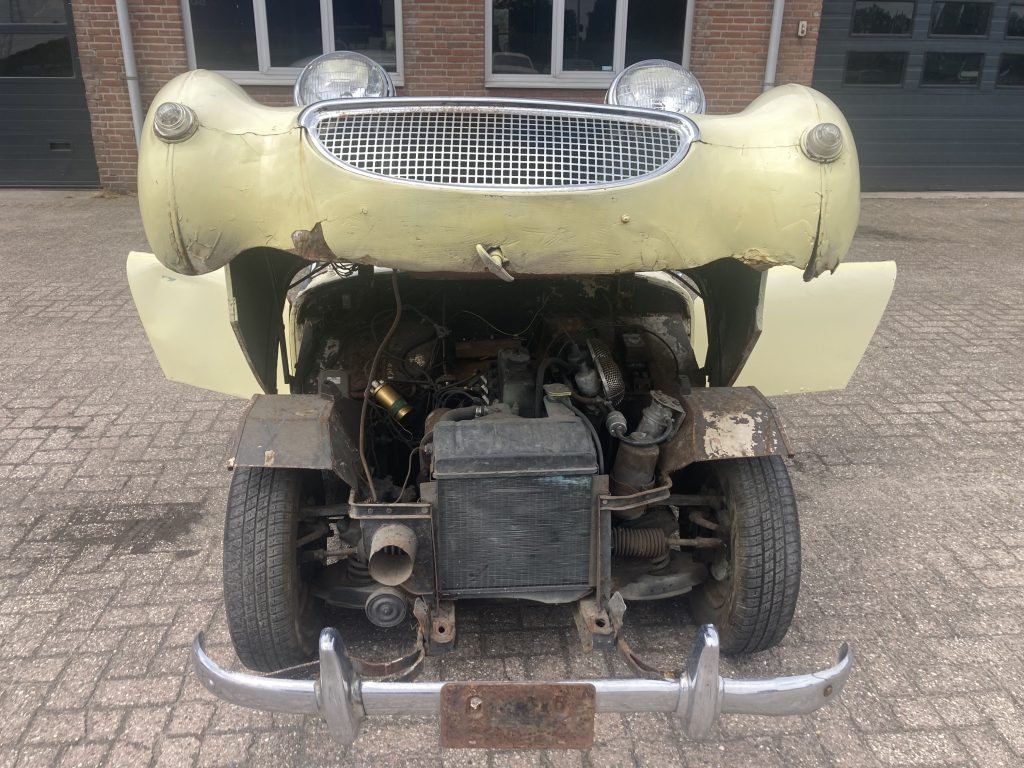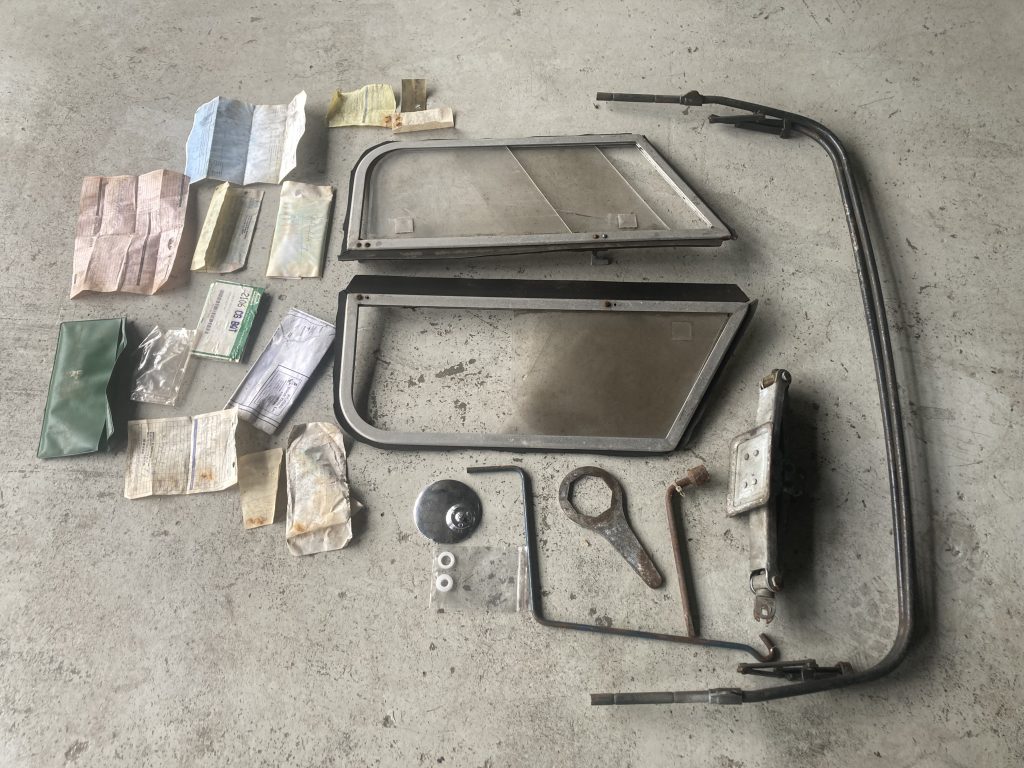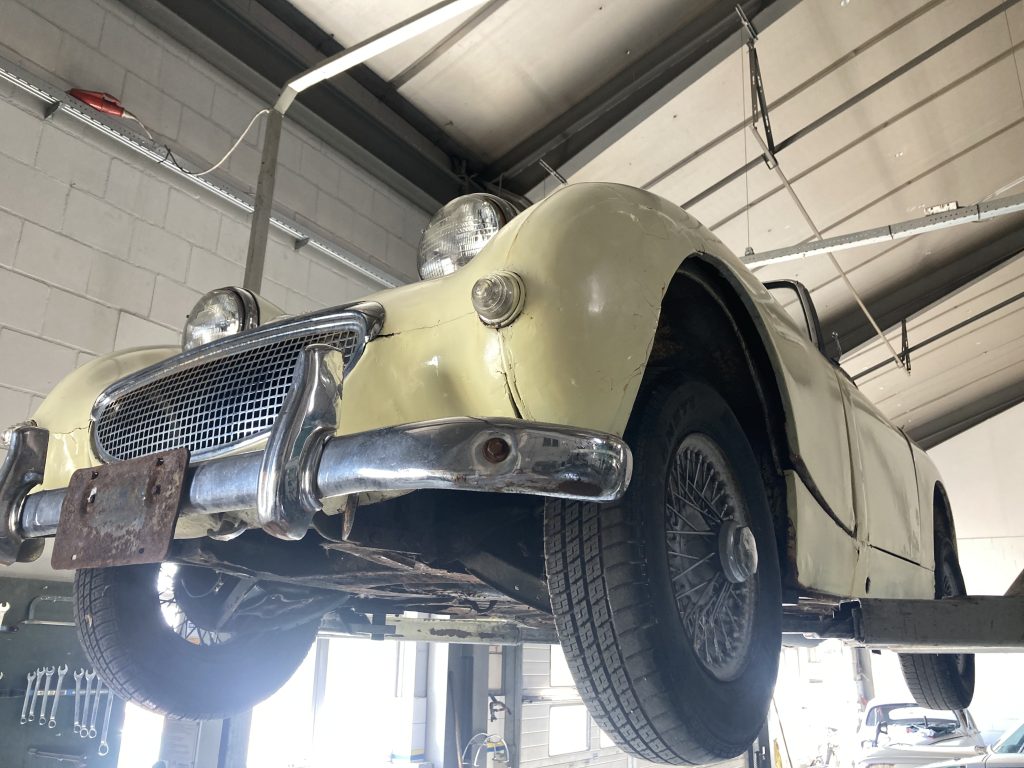 ---