Largely solid 1958 Triumph TR3A project car for a complete restoration.
This early Triumph TR3A was acquired in the US state of Iowa, where it sat in a garage for decades. The car was last titled in Illinois in 1987 and last registered in 1990. Before then, the Triumph led a life in dry Arizona. As a result, it is a very solid project car, requiring a minimal amount of metalwork.
On the chassis frame, the only visible perforative rust was found on the front corner of the right hand main beam. The body tub appears to be all solid, with minimal rust damage on the lower part of the front fenders. The front nose section needs some work, as it was damaged in the past. Together with the front fenders and some other sections of the body, it was sanded down to bare metal, revealing nothing but light surface rust.
This Triumph TR3A appears to be largely complete, missing the bumpers and a few minor trim parts. The anti-roll bar was probably installed some 35 years ago, together with an effort of some work in the engine bay. It does not fit the car and was probably not much more that a failed attempt to add some safety. 00111 mls on the odometre, indicating an experience of at least 100.000 mls.
The engine turns freely by hand. Engine and gearbox numbers do not match up with the commission and body numbers. Body numbers are currently not attached to the bulkhead. Included is a US only STC plate, apparently installed by dealers in some states as an addition to the commission number on older overstock. According to the VIN plate, this car was originally delivered with an overdrive gearbox, but currently has a standard 4 speed mounted.
An excellent restoration project for enthusiasts that have no desire for structural body work.
Price: € 9.800
Our Triumph TR3A has a US title (Illinois) and EU import document (duties paid). Door-to-door delivery possible throughout Europe, contact us for a shipping quote. Visits and inspections by appointment at Dandy Classics in the Netherlands.
---
Want to make an appointment to inspect this car? Or do you require a shipping quote? Contact us for more information.
Photos & videos: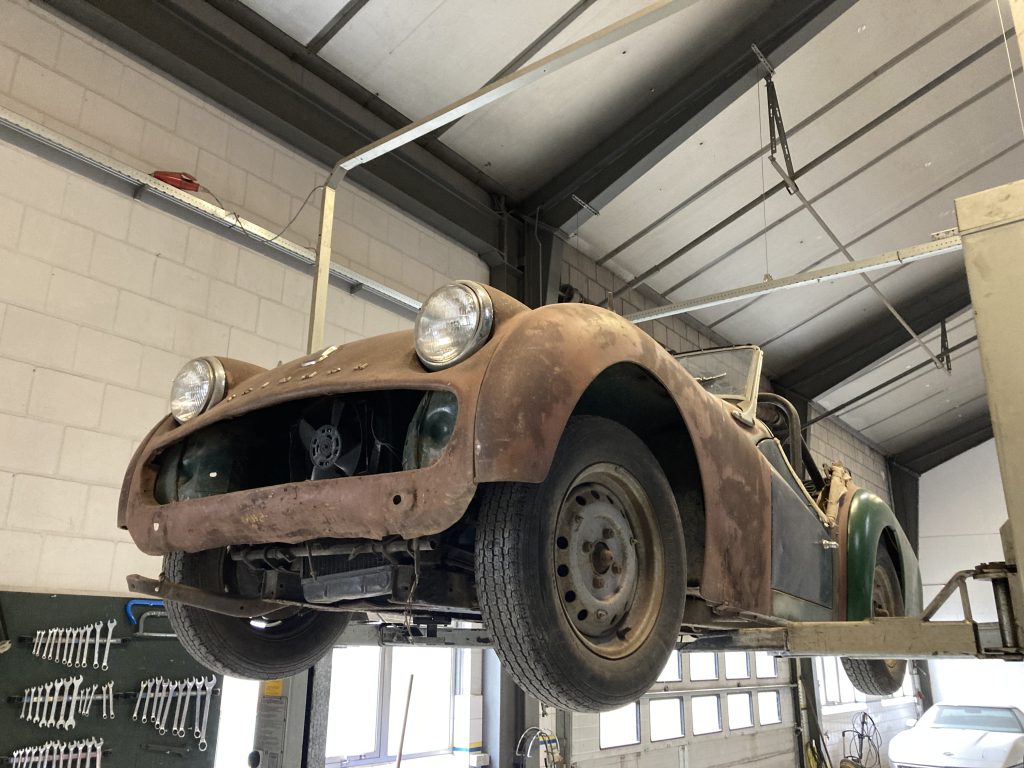 ---