The 1950's were an iconic period for American car design. Styles evolved in every model year, body sizes increased and bigger was still considered to be better. In 1955, Virgil Exner upgraded all Chrysler and Plymouth models with his visionary 'forward look' styling.
This 1955 Plymouth Belvedere was acquired in Washington state, USA. The car has been with the same owner for more than 30 years. It is a highly original survivor, that sadly sat outside for the better part of two decades. Despite this period of neglect and decay, the car survived remarkably well, testimony to the build quality of 1950's american cars. From here on the car can be taken down on two different paths: either restore it to perfection or turn it into a patina preserved driver.
Factory original paint is still present on most of the panels, with exception of the right front fender and door. The body shows a lot of surface rust on top, but is remarkably solid. Rust damage is present around the headlights, behind the rear bumper, at the rear of the right sill panel and on the lower left hand sill panel. Unfortunately, moist has found its way into the interior, causing the front floor boards and boot floor to rust out almost completely. The chassis shows no signs of rust damage.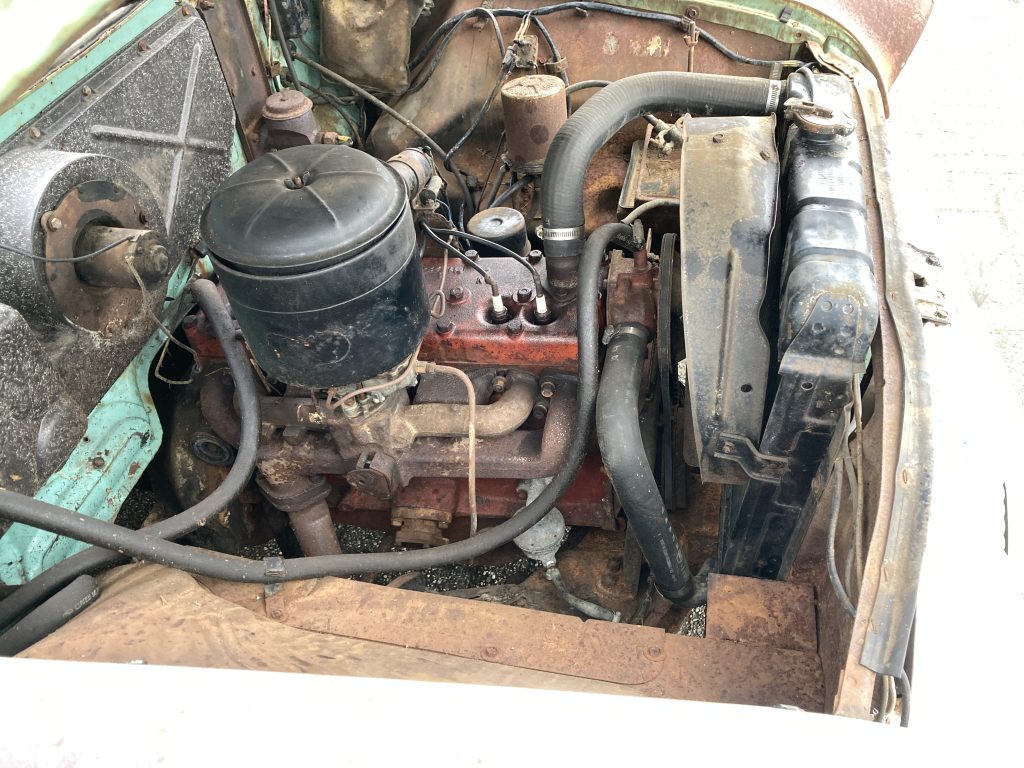 The straight six flathead engine is currently frozen. We took out the spark plugs and poured oil on top of the (clean) pistons, so it might free up by itself. Engine oil is clean and the block shows a rebuild plate dated 8/89. All mechanical systems would need to be rebuilt and/or serviced. Included are 4 spare wheels, a jack and a set of tools. The keys are missing, but can be reproduced by a good locksmith.
Inside the car's interior it is a sorry mess. Hence, a complete reupholstery job is required. Current mileage is 95.908. A 1960's newspaper and an original build sheet were found behind the rear seat.
Revive this motorised version of the American dream and drive it like the king of the road.
SOLD
This Plymouth Belvedere has a US title (Washington) and EU customs document (duties paid). Door-to-door delivery possible throughout Europe, contact us for a shipping quote. Visits and inspections by appointment at Dandy Classics in the Netherlands.
---
Want to make an appointment to inspect this car? Or do you require a shipping quote? Contact us for more information.
Photos & videos:
---