Dandy Classics offers classic car storage during winter months and year round. Our storage facilities are located on a secure site, in our workshop and showroom building.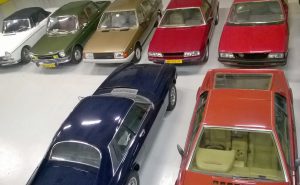 Basic rate starting at € 50 per month (payment upfront, with a minimum of 3 monts in a row, 1 delivery and 1 pick up)
Optional premium services (battery charger, tyre pressure, starting and warm up, spring check up and workshop services of your classic car).
Insurance not included, possible on request.
Pick up and delivery by appointment only.
Storage facility location: Boxmeerseweg 25, Sint Anthonis, the Netherlands (A73 exit Boxmeer - Sint Anthonis)
Contact us for more information.