Bienvenue
Chez Dandy Classics on veut partager notre passion pour les voitures classiques. Notre collection se concentre sur la qualité et l'originalité: depuis des granges intactes pour de la restauration professionnelle aurpès des collecteurs de qualité de voitures. Nous importons les voitures nous-mêmes, les achetons et vendons à l'échelle globale.
Nous vous souhaitons la bienvenue sur notre site et vous invitons à regarder notre collection de voitures classiques mythiques de sport.
Dennis Vloet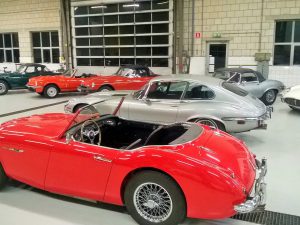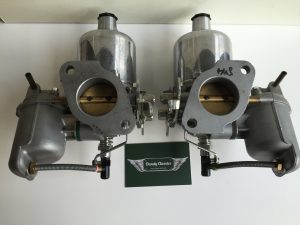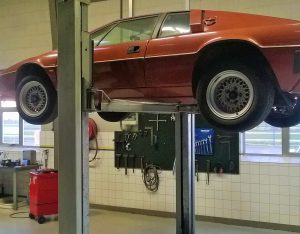 Recent posts:
The title of this post is a bit provocative. A Jaguar E-type is by no means a 'poor man's' car. On the contrary. The 'E' is a true legend, one…

Read more

(English) This white MGB GT was sold by us in the summer of 2018. Being a 1970 model, it had the typical rare split rear bumper set up, exclusively fitted…

Read more

(English) In recent years, the 450SL has been widely imported from the United States. Americans bought these large eight-cylinder two-seaters in great numbers, despite their substantial new price. In the…

Read more
On peut vous aider avec:
L'achat et la vente de voitures classiques

L'importation et l'exportation dans le monde entier

Service de voiture classique

Pièces pour les voitures de sport britanniques

Stockage de voitures classiques
Contactez-nous pour plus d'informations.