BMW's E36 convertible is not to be overlooked when on the market for a sporty four seater drop-top. The third generation of the BMW 3-series has reached an age where it is starting to get appreciated as a classic, while still modern enough to be used as a daily driver.
This particular BMW 328i IC convertible is a smooth cruiser with a lovely straight six engine, linked to an automatic transmission. Finished in black over light grey, the car is an excellent candidate for a mid-life update.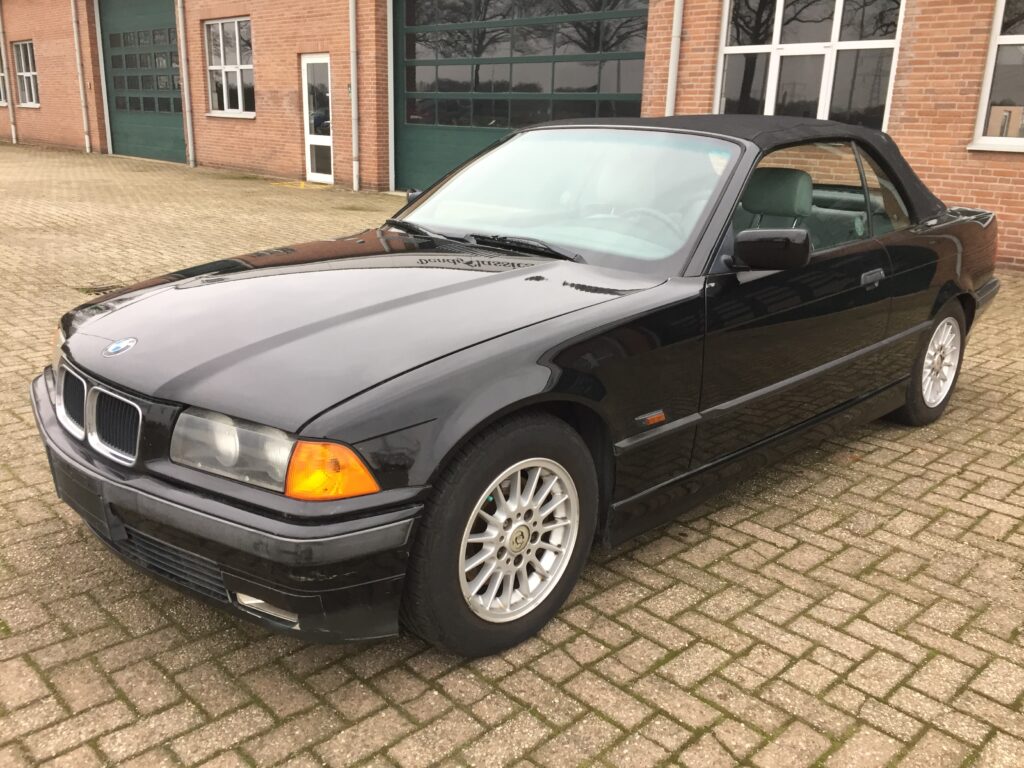 Apart from a few minor dents and scratches, the body is in great condition. Presented in its factory original black paint, the car would benefit from polishing and detailing. It is rust free and does not show any signs of accident damage (confirmed by a clean VIN report). The front bumper fog lights are damaged and should be replaced.
The interior will be needing some more attention. Front leather seat covers should be replaced, as should the leather on top of the rear bench. The black canvas convertible top is in good condition, but will require a new plastic rear window. Factory radio and original speakers, of which it is missing the small door panel tweeters.
From 1996 to 2016, the BMW 328i stayed with its first owner. It was subsequently in the hands of a 2nd owner from 2016 until 2020. The E36 328 has been a California car all its life, registered in the San Francisco bay area. Current mileage is 150.678 mls, supported by subsequent entries in the VIN history report. The car was sold after being diagnosed with a cracked rear exhaust manifold. Both front shocks also need to be replaced. Otherwise, the BMW runs and drives well, although it is advised to give it a service update.
With a bit of time and money, this BMW 328i convertible will be a great future classic.
Price: € 3.900
The BMW 328i convertible has a US title (California) and EU customs document (duties paid). Door-to-door delivery possible throughout Europe, contact us for a shipping quote. Visits and inspections by appointment at Dandy Classics in the Netherlands.
---
Want to make an appointment to inspect this car? Or do you require a shipping quote? Contact us for more information.
Photos & videos:
---