The Jaguar XJS has gained momentum in recent years. Jaguar's sleek grand tourer with its silky smooth V12 is finally being recognised as a great classic and an icon in the brand's history. Read more about it in our blog post about the XJS...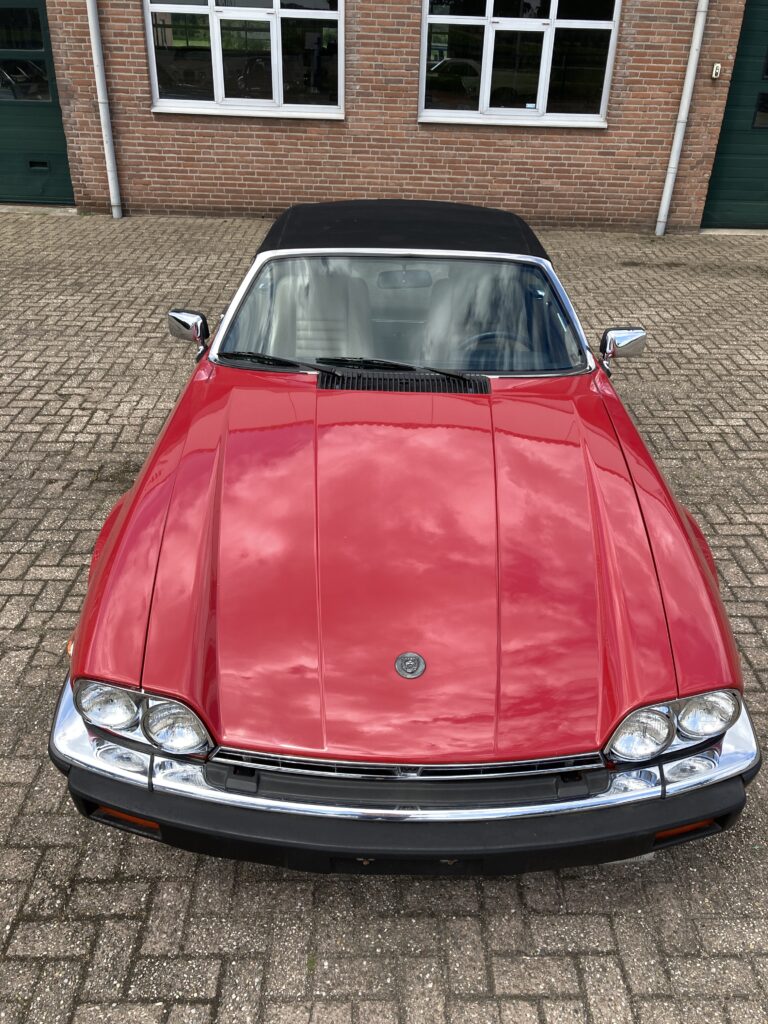 This signal red XJS V12 convertible was built in January 1989. We acquired it in Tennessee, where it had been with the same owner for 31 years.
The Jaguar's body is in rust-free, damage-free condition. All panels are still showing the original VIN stickers and the paint is factory original, although the outside was likely painted in clearcoat at the dealership. The paint shows some discoloration, small chips and scratches, as well as a few small dents. Repair work is needed on the right hand door panel, while the rest of the body could be brought to the next level with some paintless dent repair work and a thorough polish and detailing job.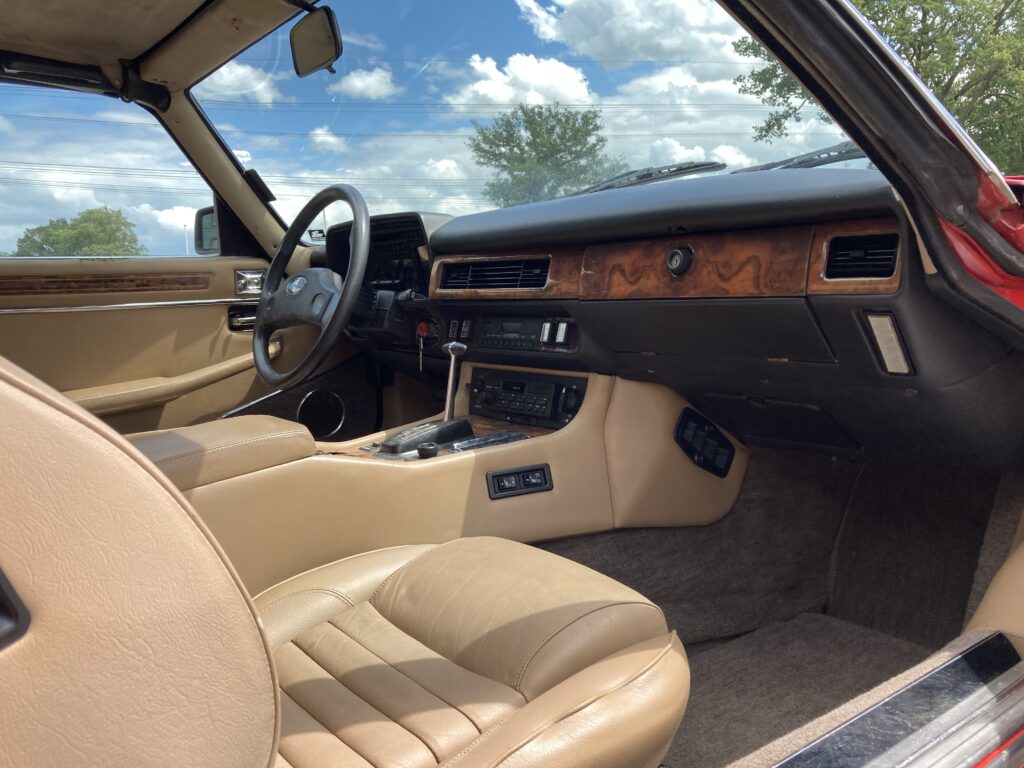 The interior needs to be partially renovated. Unfortunately, the car was parked outside for a while, causing water to leak through the worn convertible top canvas. As a result, the Jaguar has a few electrical issues. The heater fan stays running, power windows and convertible top motor do not work and some of the gauges do not seem to get power. Needless to say the convertible top and headliner need to be replaced.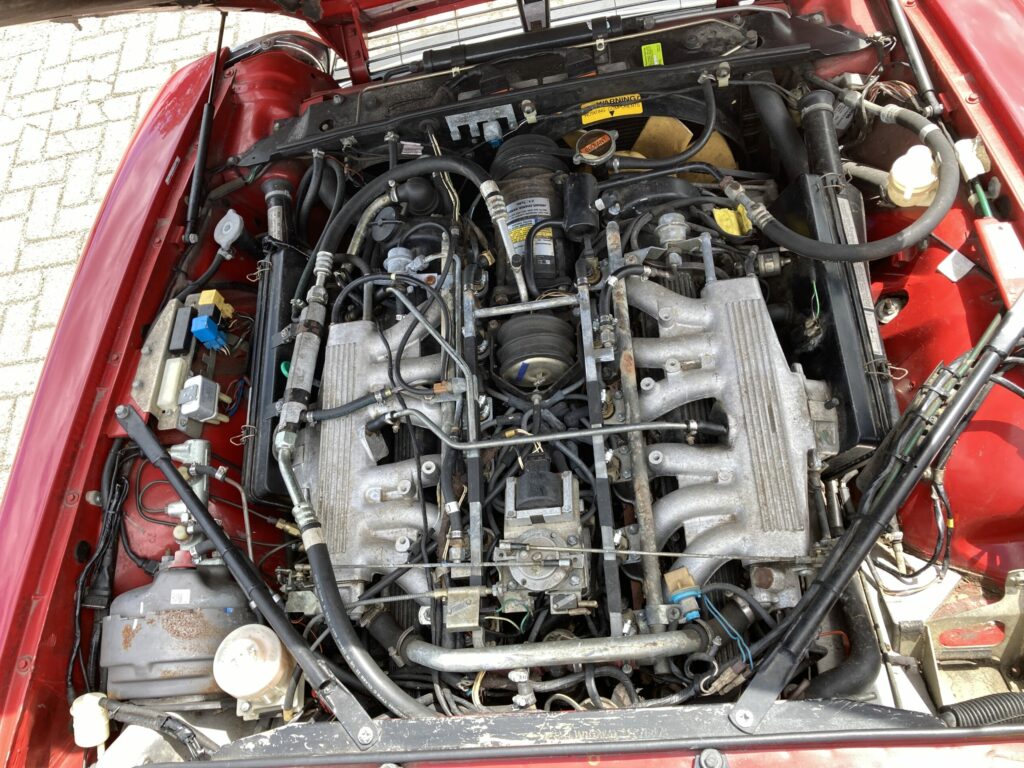 Although the service history is unknown, it appears to have been well maintained, with clean fluids and Michelin tyres. The air conditioning system was last serviced in 2000. Fuel is old and the car was likely not driven much in the last couple of years. It runs and drives well, but would need a recommissioning service update.
We have an EpicVin VIN report, proving that the XJS has been with one owner from new until 2020, when it was sold to a Cadillac dealership. Current mileage is 67.003.
An appreciating classic with great potential, this XJS deserves to be brought to the next level.
SOLD
Our Jaguar XJS has a US title (Tennessee) and EU customs document. All import duties have been paid. Door-to-door delivery possible (EU only), contact us for a shipping quote. Visits and inspections by appointment at Dandy Classics in the Netherlands.
---
Want to make an appointment to inspect this car? Or do you require a shipping quote? Contact us for more information.
Photos & videos:
---