This Mercedes 450SL was acquired in Los Angeles, California, where it had been with the same owner for almost 30 years. It was parked with a blown head gasket, but is still in running condition. Although this Mercedes needs a lot of work, it has plenty of potential as a project car.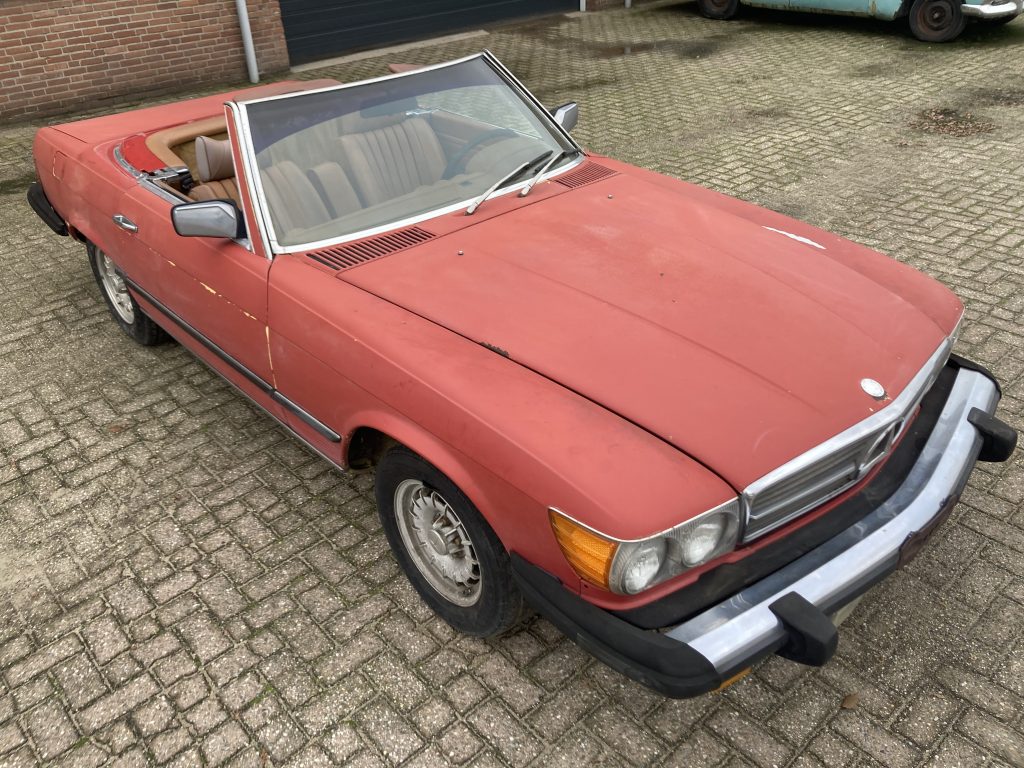 The body is remarkably solid at the underside, but shows some rust damage at the upper body as a result from having been parked outside for a long time. Affected areas are the bonnet, driver's side door around a trim hole, at the rear corners of the hardtop and the top edge where the body connects with the convertible top cover.
Originally delivered in DB624G yellow, the car was repainted red in the distant past. The paint is now heavily weathered and cracked and needs to be thoroughly sanded back and refinished.
According to the odometre, the car has covered 101.366 miles. It comes with its original build sheet, factory manuals and a service booklet (dealer serviced until 50.032 miles, in 1986, plus a tune-up invoice from 1990). The car was parked with clean oil and runs with excellent oil pressure. One of the head gaskets is clearly leaking, with water coming out of the exhaust. The water pump is leaking. It also has a broken front suspension trailing arm mount on the subframe, probably caused by forklift handling in the port. Furthermore, the SL will need a thorough preventive mechanical check up, with replacement of all serviceable components.
It recently received a new fuel pump and filter, combined with a cleanup of the fuel tank and replacemtent of a few hoses. The starter motor was defective and got rebuilt, with new bearings and a bendix.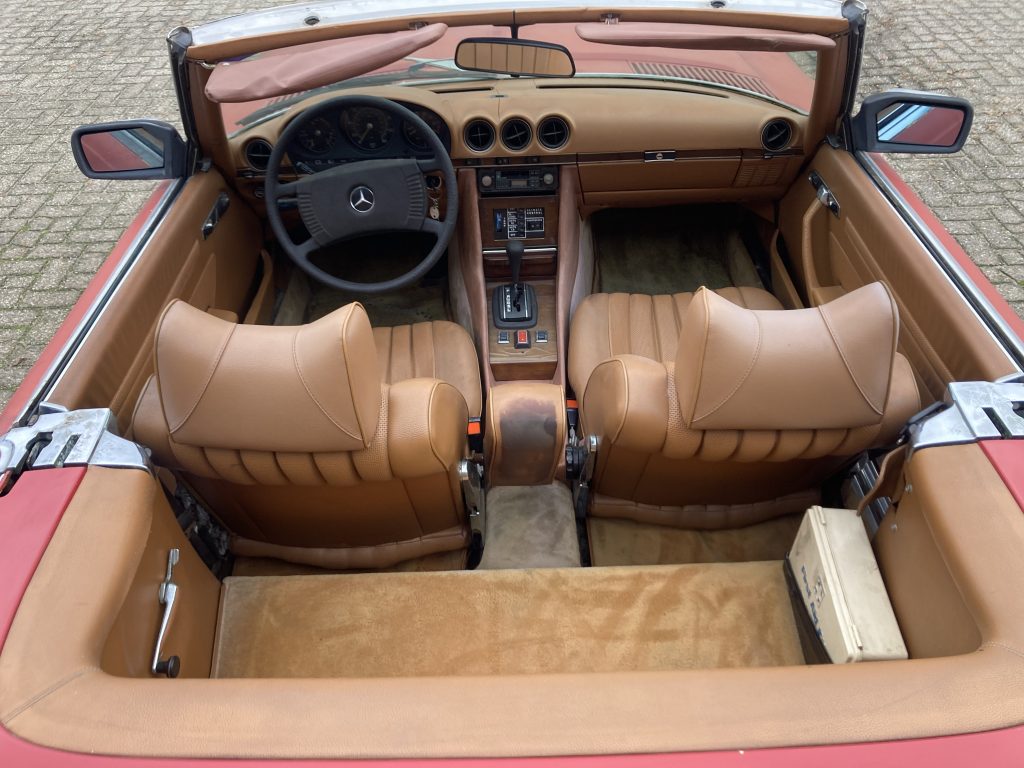 The car's interior, though original, will need a fair bit of work. MB tex vinyl seat covers in decent condition, though not perfect. Typical for an SL from southern California, the top of the dashboard shows some cracks. The soft top needs to be replaced. Aftermarket radio, one key only.
A project car with great potential, this classic SL deserves to be properly restored.
Price: € 5.900
The Mercedes 450SL has a US title (California) and EU import document. Door-to-door delivery possible throughout Europe, contact us for a shipping quote. Visits and inspections by appointment at Dandy Classics in the Netherlands.
---
Want to make an appointment to inspect this car? Or do you require a shipping quote? Contact us for more information.
Photos & videos: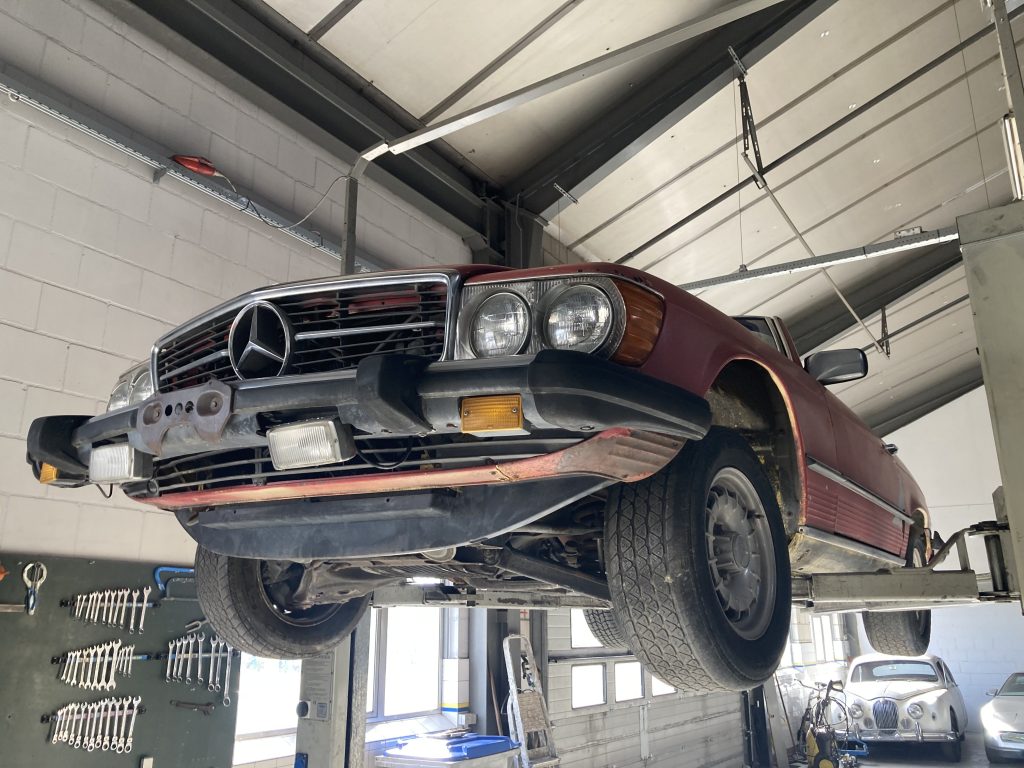 ---