As a successor to the Pagoda, Mercedes R107 series added to a legacy dating back to the iconic 300SL. With the 3rd series SL roadster having been in continuous production for 18 years, the R107 has developed into an icon by itself. This generation of SL combines classic looks with modern handling and offers excellent value on today's market. No wonder this model is becoming increasingly sought after by Mercedes enthusiasts.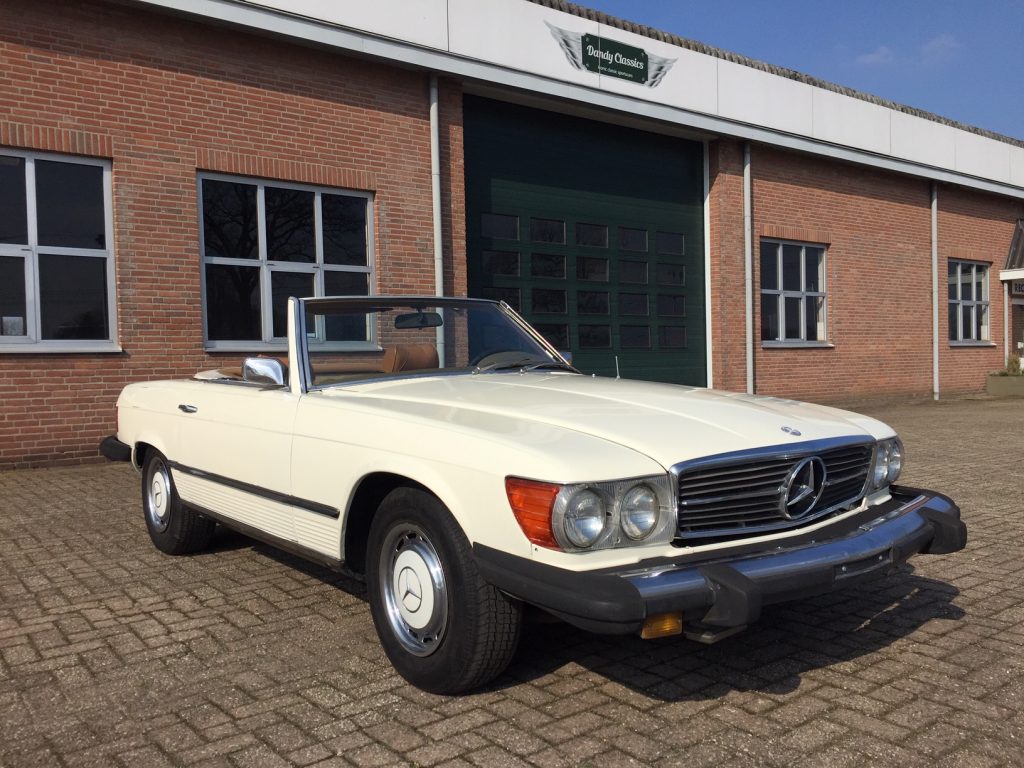 This particular Mercedes 450SL is one of the earlier versions, with a less-restricted and more powerful 4,5 L V8 engine. 1974 was the first year of the impact-absorbing US bumpers, but the car retains most of the earlier car's more classic styling elements. The car has probably spent the majority of its life in the US Midwest, with a Michigan title registration dating back to 2009. It was sold at auction by RM in 2016, titled in Indiana. According to a VIN inspection report, the car has never been in an accident, flood, theft or other issue. The car currenly shows 132.000 mls, believed to be correct. Unfortunately there is no documented service history.
The engine starts and runs. Upon checking for valve clearances, we discovered that someone must have overtightened the cylinder head bolts. Several bolts have snapped, on both cylinder heads. At the very least, the heads need to be taken off, with replacement of head gasket and bolts.
By the looks of it, the transmission has been rebuilt in the recent past, as it is very clean. We had the starter motor sent out for a professional rebuild.
It is advisable to give this car at least a general mechanical service check up. Tyres are old and should be replaced.
The outer body is rust free, with the exception of some bubbling around the protective rubber door strip on the right hand side. Older respray in its original colour cream white, presentable but showing a few age-related imperfections (cracks, chips, scuffs). The undercariage will need attention, as there is visible rust through on the floor boards and the outer boot floor panels. Also, the metal around the fuel filler neck has rusted through, due to a clogged drain hole.
The interior could be improved. Carpets are intact but slightly faded and the grey floor mats are not original. The car's vinyl seat covers have been replaced and should be propperly refitted. A new hazard switch is needed. Also, the soft top should be replaced. Factory hard top included.
This white 450 SL could easilly be turned into a reliable and presentable driver quality car. Or it could be a perfect restoration project to reach a stage of perfection.
Price: € 6.500
The Mercedes has a US title (Indiana) and EU customs document. All import duties have been paid. Door-to-door delivery possible (EU only), contact us for a shipping quote. Visits and inspections by appointment at Dandy Classics in the Netherlands.
---
Want to make an appointment to inspect this car? Or do you require a shipping quote? Contact us for more information.
Photos & videos:
---