The Jaguar Mk2 is undoubtly one of the most exciting classic touring cars ever built. It used to be the getaway vehicle of choice for bank robbers, but will also get a family from A to B in a safe and elegant way.
This particular Jaguar has been partially restored, with the aim to create the ultimate fast-road Mk2. Featuring a 4.2 litre engine with triple S.U. carburettors, linked to a manual 5-spead Getrag gearbox, the finalised product should be able to outperform most modern vehicles with finesse and subtle growl.
The project has come to a halt a few years ago, after most of the expensive parts had been acquired. Now being offered at a fraction of the total investment, this car is an excellent opportunity to finish an exciting and bespoke Jaguar Mk2 4.2 litre 'fast road special'.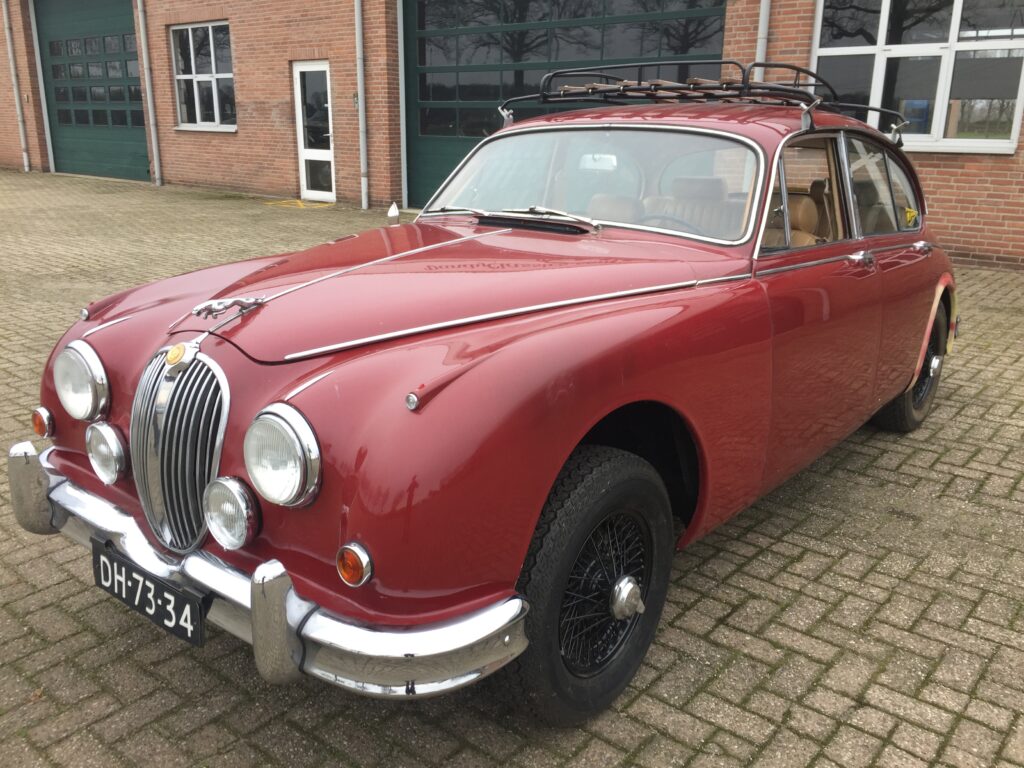 Most of the work yet to be done is cosmetic. The body is solid, but the paint shows various cracks and other blemishes, all pictured in detail. Engine bay and boot compartment have already been refinished in Regency Red. A period correct luggage rack makes this car suitable for adventurous rallies, or cross-continent family vacations.
Brakes, suspension and steering have been restored and rebuilt. New Spax gas-filled shocks on the rear axle, new fuel pump and fuel lines. The black knock-off wire wheels offer an agressive look, matching well with the classic red body colour. A nice little surprise is hidden in the boot area: the spare wheel is an ultra-rare Jaguar D-type knock-off.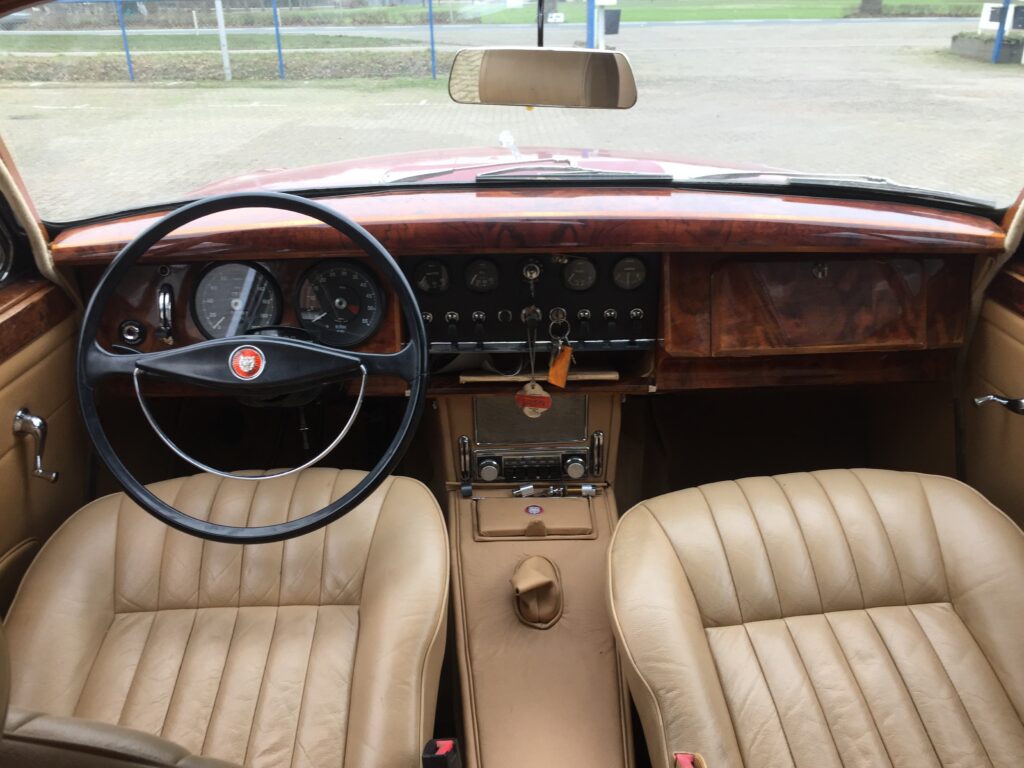 Inside this Jaguar Mk2, originality is combined with tastefully modified modern upgrades. The dashboard and woodwork have been restored to a very high standard. Front and rear seats come from a more modern Jaguar XJ, offering better support, comfort and as a bonus electrical adjustment of the front seats.
Engine and gearbox are out of the car. The engine is a 4.2 litre XK block, with smooth valve covers. A complete gasket set is included, in order to give this engine a light rebuild. Also included is a rebuilt Getrag 5 speed gearbox, a lightened aluminium flywheel, rebuilt radiator, new coolant hoses, a rebuilt set of triple S.U. carburettors and an uprated wiper rack.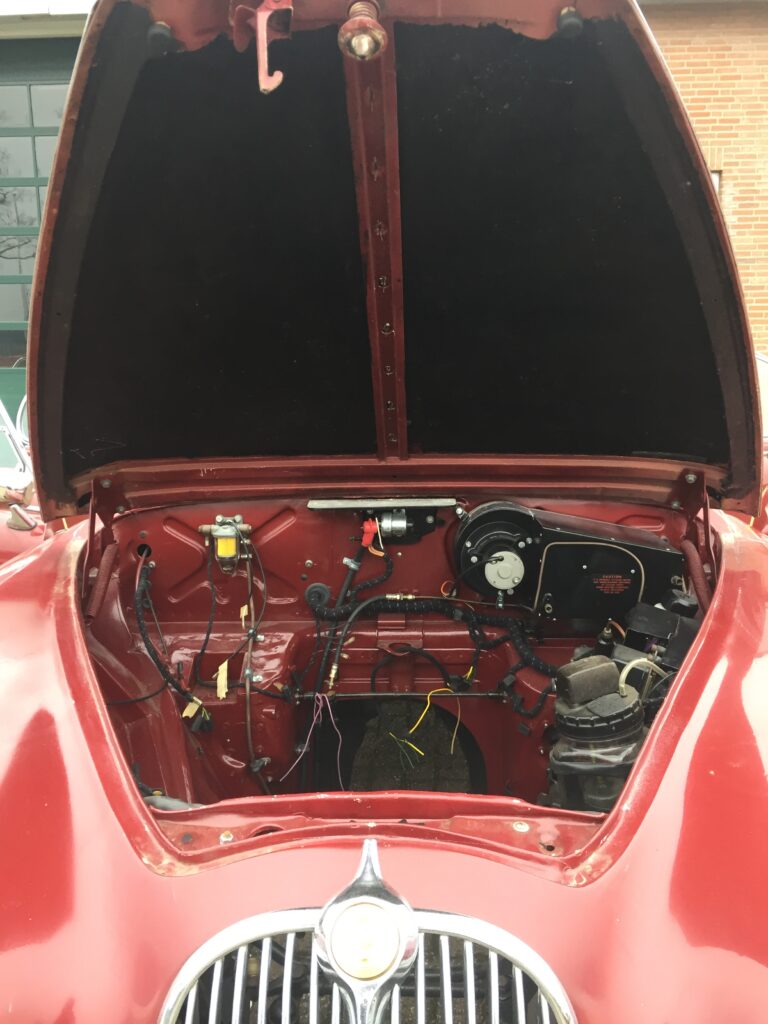 To those aspiring to create a bespokely upgraded Mk2, this particular car is a great opportunity to get in and finalise a project at a fraction of the costs.
SOLD
The Jaguar Mk2 4.2 is currently registered in the Netherlands, but can be delivered with an export certificate. Door-to-door delivery possible throughout Europe, contact us for a shipping quote. Visits and inspections by appointment at Dandy Classics in the Netherlands.
---
Want to make an appointment to inspect this car? Or do you require a shipping quote? Contact us for more information.
Photos & videos:
---