This Triumph TR3A was stored in a Chicago garage for nearly 40 years. Last registered in 1992, it was not driven for some 30 years. An unmolested original survivor, this is an excellent project car for restoration.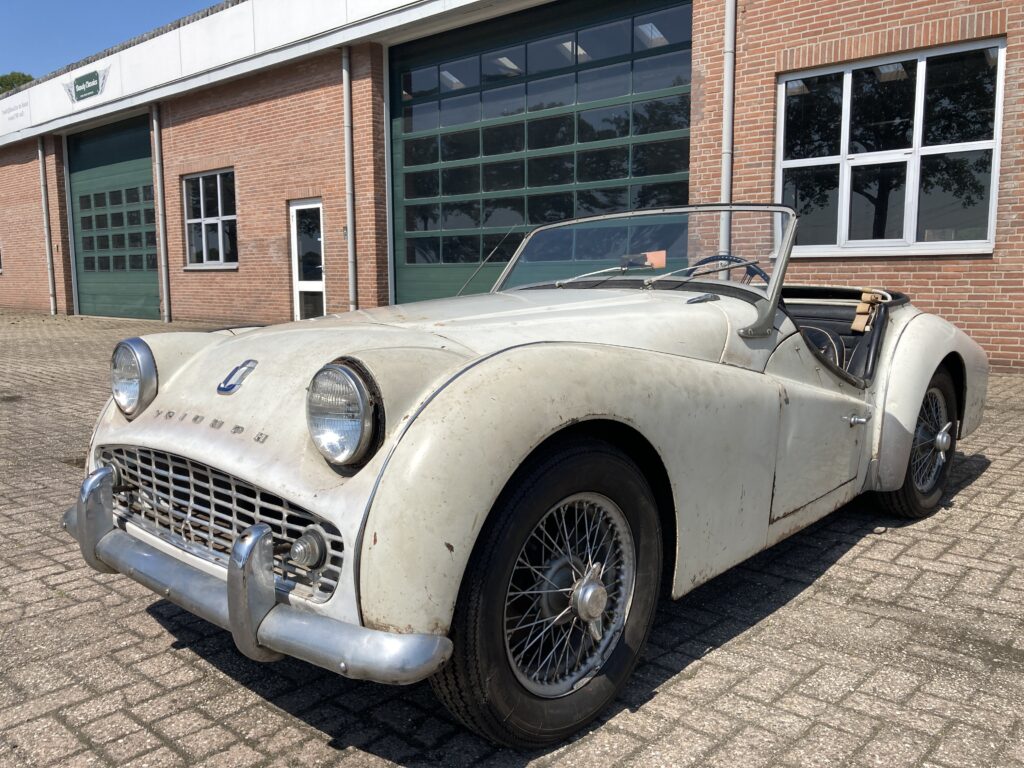 The body tub shows typical rust damage in the outer sill panels and battery tray. Floors appear mostly solid, with one small hole in the front of the driver's side floor board. The boot floor and spare wheel compartment all look solid..
It is unlikely the car was driven much in winter, given the solid condition of the chassis frame. No visible rust damage, other than the obvious surface rust.
After replacing the fuel pump membrane, the engine started up and runs pretty nicely. The hydraulic systems on brakes and clutch still hold pressure and the car is drivable. Standard 4-speed gearbox. Based on the numbers found on the Triumph, we assume this to be a matching numbers car. We have not applied for a heritage certificate to certify this. It would be up to a prospective buyer to have this checked, should he or she wish to do so. 82.824 mls on the odometer.
Although mostly complete, the TR is missing its side screens. All parts pictured will be included with the sale. Any part that does not show up on the pictures should be considered missing.
This Triumph TR3A is a straightforward restoration project, suitable to both novice and experienced restorers.
SOLD
This Triumph TR3A has a US title (Illinois) and EU customs document. All import duties have been paid. Door-to-door delivery possible (EU only), contact us for a shipping quote. Visits and inspections by appointment at Dandy Classics in the Netherlands.
---
Want to make an appointment to inspect this car? Or do you require a shipping quote? Contact us for more information.
Photos & videos:
---